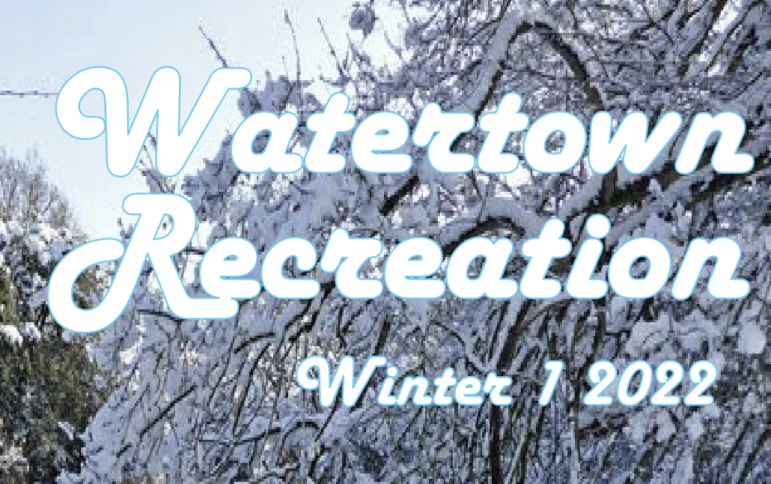 The Watertown Recreation Department sent out the following announcements:
Happy New Year:
Well wishes to you and your family for a prosperous, healthy, and happy 2023
Pickleball
Based on demand, the Recreation Department has added two more sessions of pickleball beginning Thursday, January 5 at the Hosmer School.  If interested, please registered today.
Here are the details.
Program:
Adult Pickleball
Who:
Adults 18+
When:
Thursday
January 5 to February 9
Time:
Session I: 6:30 to 7:45
Session II: 7:45 to 9:00
Where:
Hosmer School
Fee:
$35.00
Description:
The adult pickleball program is designed to provide exercise and fun for participants 18 years and older. Players will have the chance to build agility and hand eye coordination while still getting a good workout. The program offers indoor court time to enjoy both leisurely and competitive play in a recreational setting.
Registration is on a first come first serve basis
Maximum of 15 participants per class
Open Forum
Open Forum – Facility Meeting is mandatory for all those who request a field, court, track or outdoor rink permit for 2023
Our Open Forum – Facility Meeting is this Tuesday, January 3 at 7:00 by way of Zoom.
Please select this link for the agenda and zoom log on information: Open Forum – Facility Meeting
Please select this link for our Recreation "Open Forum" Schedule for 2003
Winter Program
Our Winter Program offerings will restart Tuesday, January 3.
There are still some open spots, please join us!
Please remember our Victory Artificial Turf field is open daily 8:00am to 8:00pm.
All grass fields are closed until April 1, 2023.
Do not use field hockey and lacrosse goals for soccer play!
If the weather is reasonable and courts are clear, we sometimes will put the courts lights on also.
Please feel free to reach out at 617-972-6494 or 617-312-9007 if you would like us to consider turning on the court lights on a particular day.
Community Sports & Games
Please consider registering for the Recreation Departments "Community Sports and Game" program this Sunday in the Watertown High School Gym according to the following schedule. This drop-in program gives Watertown Residents a chance to recreate in their own way in a comfortable warm setting:
Please register in advance and attend during your scheduled time.
The fee is very friendly: $10:00 for youth and $15.00 for adults for the season which ends April 2.
Grades PreK to 5: 2:00 to 3:15 (Parents / Guardian can attend with the smaller children)
Grades 6 – 8 (Middle School): 3:15 to 4:30
Grades 9 – 12 (High School): 4:30 to 5:45
Adult: 5:45 to 7:00
Please take advantage of this wonderful opportunity.
Feel free to contact me if you have any questions, concerns, or comments.
Register at the Watertown Recreation website: https://recreation.watertown-ma.gov/
Email: recreation@watertown-ma.gov – 617-972-6494 – 617-312-9007