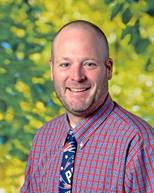 Phil Oates, a former Watertown Middle School teacher and interim principal at Lowell School, received an honor from the Massachusetts School Administrators' Association for his work as assistant principal at Weston Middle School. He lives in Watertown.
The Weston Public Schools published the following announcement:
We are thrilled to announce that our own Mr. Phil Oates has won the MSAA Assistant Principal of the Year Award for 2023! Please join the entire WMS community in congratulating Phil on this amazing accomplishment.
The Massachusetts School Administrators' Association announced today that Mr. Philip Oates, Assistant Principal of Weston Middle School, has been selected as this year's Assistant Principal of the Year. Phil has served at the Middle School for the past six years. Phil graduated from Tufts University with a Bachelor of Sciences in Mathematics. He also earned his Masters in Secondary Math Education from UMass Boston and Masters in Organizational Management from Endicott University. Phil's career in public education spans from middle to high school.
Prior to serving as Assistant Principal at WMS, Phil was an interim Principal for a year at J.R. Lowell Elementary in Watertown. He was a Title 1 math tutor, taught math and coached football for nine years at Watertown Middle School. Additionally, Philip taught for two years at Cambridge High School Extension Program.
Philip was nominated by Weston Middle School Principal John Gibbons who in his nomination wrote, "Phil has had an incredible impact on shaping our school's culture. He fosters well-being and safety for all students and adults in our community. He leads with an abundance of positivity, which he brings to every interaction with every individual in our organization. Phil is a dynamo who has a unique engine providing him with a tremendous amount of energy, enthusiasm, humor, and caring."
We are thrilled, and Mr. Oates is so deserving of this honor. We are so thankful to the MSAA for seriously considering him and reflecting on his tremendous merits as a school leader.