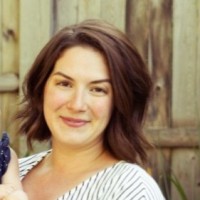 The following announcement was provided by the City of Watertown:
City Manager George J. Proakis is pleased to announce the appointment of Ms. Emily Monea as Watertown's new Deputy City Manager.
Ms. Monea has most recently served as Acting Chief of Staff to Mayor Luengo-Koehn for the City of Medford, supporting the Mayor in daily leadership and management of the City, focusing on HR modernization, recruiting, complex employee matters, and labor relations.
Prior to that she was the Chief of Staff to Mayor Curtatone for the City of Somerville and later became the Transitional Director of the Mayor's Office of Innovation and Analytics (SomerStat) supporting the transition of Mayor Ballantyne into office. While serving as the chief administrative officer for a city employing over 1,000 employees and serving over 80,000 residents in four square miles, Ms. Monea managed day-to-day operations while leading medium- and long-term strategic planning and organizational change. Ms. Monea partnered with senior staff to effectuate the Mayor's legislative and policy agenda; to develop accompanying strategies for City Council and community engagement; and to align financial, legal, HR, and operational strategies, including oversight of the City's $270+ million operating budget.
Ms. Monea has nearly a decade of experience working for a fast-paced, progressive municipality with over five years of which were in high-ranking management and leadership roles. Ms. Monea has a deep understanding of and respect for the work of municipal government. Most importantly, she learned how to effectuate successful and durable change. Ms. Monea guided and implemented significant organizational restructuring, advocated for and launching new departments; implemented new human resources policies and protocols; oversaw the annual operating budget; revamped the City of Somerville's approach to capital and infrastructure planning; served as an integral member of the team leading the City's expansive response to the COVID-19 public health emergency and oversaw the unprecedented reassignment of staff to support these efforts. Fundamental to Ms. Monea's success in these endeavors were her ability to develop deep and trusting professional relationships, build coalitions of diverse perspectives, and structure deliberative decision-making processes to strengthen organizational efficacy.
Ms. Monea holds a Master in Public Policy from the Kennedy School of Government at Harvard University and a Master of Arts & Bachelor of Arts in Economics, Boston University.
City Manager Proakis stated he is very excited to hire Ms. Monea. "Emily brings a breadth of experience on similar issues and opportunities that confront the City of Watertown. She has a proven track record in local government and values active listening and respectful dialogue." Ms. Monea will begin her employment with the City of Watertown on January 17th.