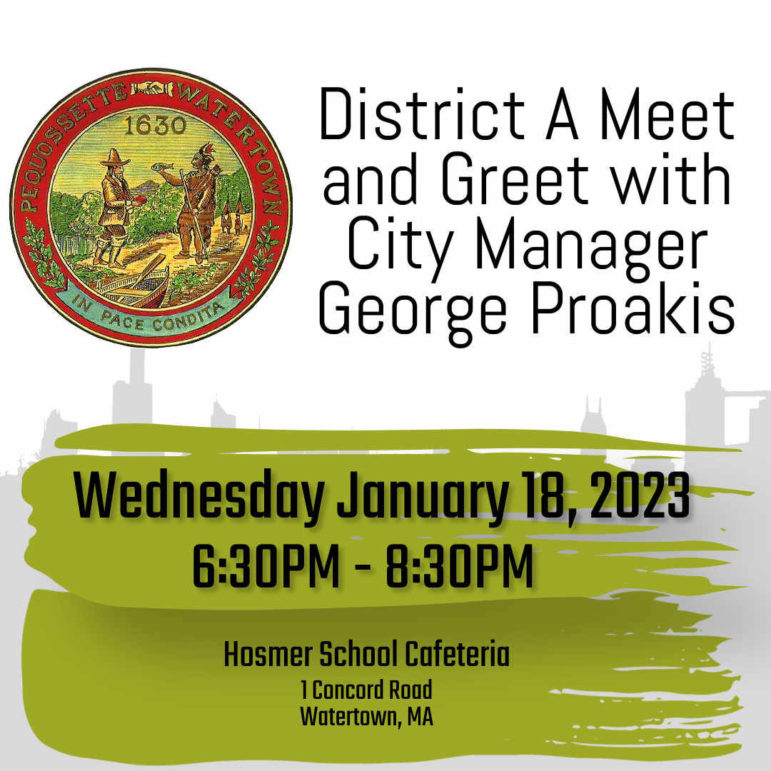 Watertown City Manager will be available to speak with the public during an event focusing on District A in the East End of Watertown on Jan. 18. A similar meeting was previously held in District D in November.
The City of Watertown sent out the following announcement:
Please join us at the District A Meet and Greet with City Manager George Proakis on Wednesday, January 18, 2023 from 6:30-8:30 PM at the Hosmer School Cafeteria, 1 Concord Road, Watertown, MA.