The following announcement was provided by Artemis Yoga:
Artemis Yoga is inviting the local community to an Open House on Saturday afternoon, Jan. 21, from 1 p.m. to 5 p.m. at their east end location in Watertown. With an afternoon of FREE classes, this is a wonderful opportunity to discover Artemis Yoga, a local independent yoga center that just celebrated its seventh anniversary, having opened its doors at 639 Mt. Auburn St. in 2015. 
Liz Padula, founder and owner, shares, "The staff and I are grateful to the Watertown, Belmont, Cambridge and surrounding communities that have supported Artemis Yoga, especially during the pandemic, and we are excited to give back with an afternoon of free classes. Small businesses such as ours are turning the corner on this pandemic and 2023 should be a great year for local residents to check us out for the first time or to return after a hiatus. All are welcome to join us on Saturday, Jan. 21 for any of our four free classes from 1 to 5 p.m."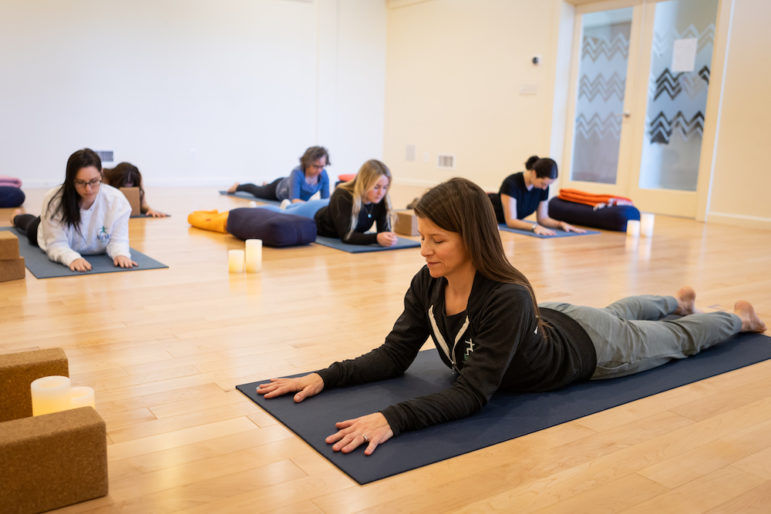 Artemis Yoga's Open House on Saturday, Jan. 21st will feature a variety of yoga offerings with Intro to Ashtanga, Iyengar, Vinyasa Flow and Restorative Yoga in classes from 1 to 5 p.m. The classes are designed for anyone to explore the variety of yoga styles and all levels are welcome. The first 25 sign-ups will receive an Artemis Yoga winter hat!
The afternoon will include raffles, giveaways, discounted passes as well as chai tea and smoothie samples and more! 
The Artemis Yoga Open House takes place on Saturday January 21, 2023 and you must pre- register to save your spot as space is limited. To sign up for the FREE CLASSES or learn more, please visit: www.artemisyoga.com/openhouse.  
You may also contact us info@artemisyoga.com or call us at 617-393-3590. All Open House classes are at the studio, there are no online classes for the open house. Artemis Yoga is located at 639 Mt. Auburn St, Watertown, MA 02472. 
Artemis Yoga opened in December 2015 on Mt. Auburn Street in Watertown's Coolidge Square.  As a community yoga center, Artemis is a local, woman-owned, friendly studio, where anyone can learn and practice yoga to strengthen your body and relax your mind. Please join us and discover the joy and community of Artemis for yourself. www.artemisyoga.com/openhouse