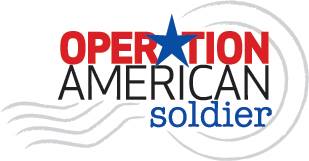 For 20 years, Operation American Soldier has been sending out a piece of home to men and women serving in the U.S. Military overseas from Watertown, but the pipeline of care packages appears to be coming to a sudden halt with a change in rules for shipping packages to military bases.
Co-founder Wendy Rocca recently learned that the flat-rate boxes used to send the care packages will soon no longer be available, and the rates will be much higher.
"It was $15.30 (per box) at the Christmas-time rush. It was $14 and change for the rest of the year," Rocca said. "Now we do not have the flat rate. We have to buy our own boxes and do it by weight."
Each box contains items like snacks, coffee, toiletries and magazines, along with a letter written by the person packing the box. Operation American Soldier runs out of the basement of the Marine Corps League's Charles Shutt Detachment on Mt. Auburn Street, and people from local businesses and organizations volunteer to fill the boxes.
The group receives donations, as well as grants from organizations such as the Watertown Community Foundation, Watertown Savings Bank, UPS, and Tuft Health Plan. The group was even recognized by the New England Patriots Charitable Foundation. In 2016, Rocca was one of the recipients of the Myra Kraft Community MVP Award.
The flow of care packages, however, will stop next week.
"As of next Monday, I'm done," Rocca said, adding. "I had to put people off, because we don't have any way to do it."
Wendy and her husband John started Operation American Soldier in 2oo2 their daughter, Tracey, was deployed in Iraq.
Nowadays, when Rocca tells people about the organization, she sometimes gets puzzled looks from people who are surprised to hear that the United States has military units overseas, because there are no ongoing wars. There are many, she said, spread across the globe.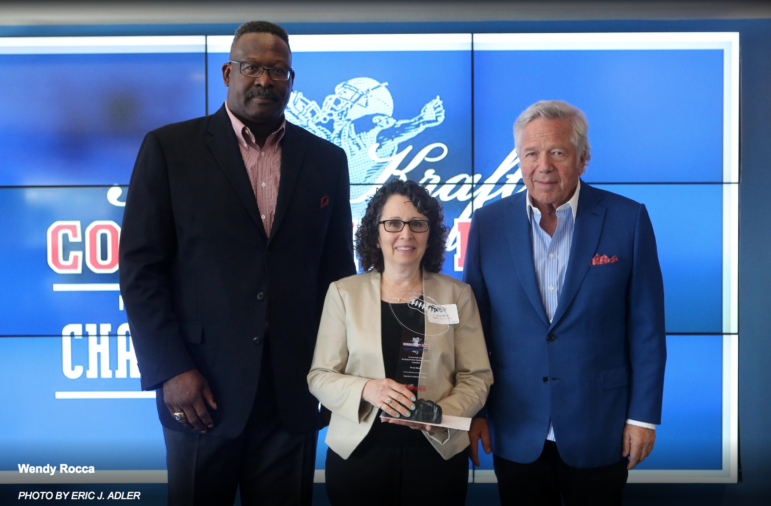 One of the challenges for Operation American Soldier if it sends out packages by weight, is the boxes don't all weigh the same amount.
"I can't produce the labels ahead of time knowing what stock we need, and who needs where in what country," Rocca said. "Every box is individual to the person it is going to, or at least to the unit it's going to. I don't send to South Korea what I send to Kuwait — two different climates."
Sometimes the packages go to people known by someone in Watertown, other times people contact the group to request that boxes be sent to a unit overseas. Rocca said they can be a big pick-me-up for the servicemen and women. Rocca said her son, who served in the Army, was approached by a woman who thanked him, and said that it was the only piece of mail she had received during her entire deployment.
Rocca hopes that the decision to get rid of flat-rate boxes to the military is reversed and she has already started advocating for that.
"We have to get on Congress. Congress is the only one that can turn this around," Rocca said.