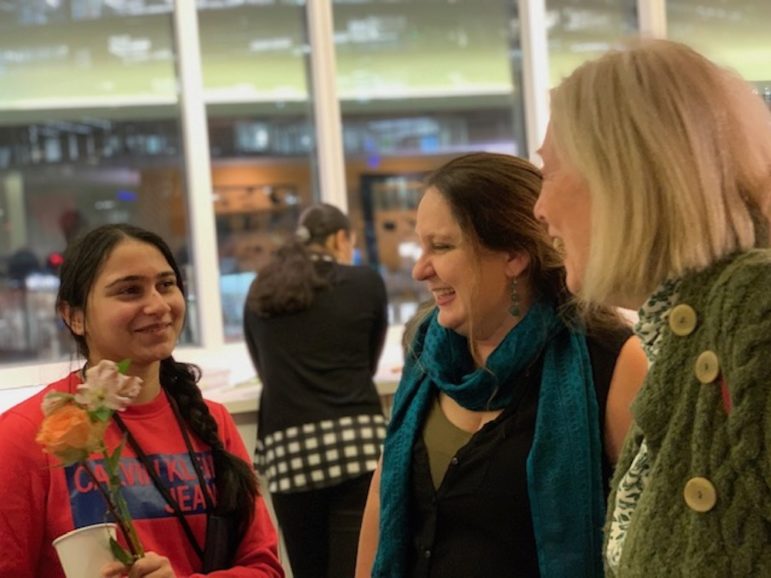 The following information was provided by Sue-Ellen Hershman-Tcherepnin:
Friday evening Jan. 27 saw the opening of The Stories that Make Us, an exhibition of artwork by high school students that explores personal stories about migration, belonging, and overcoming adversity.
Key organizers of the event were 2022 Watertown High School grad Shivani Sharma and former-Watertown Middle School teacher Ruth Henry. They represented of the I Learn America Initiative (www.ilearnamerica.com). ICA's Teen Exhibition Program partnered with ILA to create this installation. Teens worked with student artists at Horace Mann School for the Deaf and Hard of Hearing, Everett High School, Boston International Newcomers Academy, and ENLACE Academy at Lawrence High School.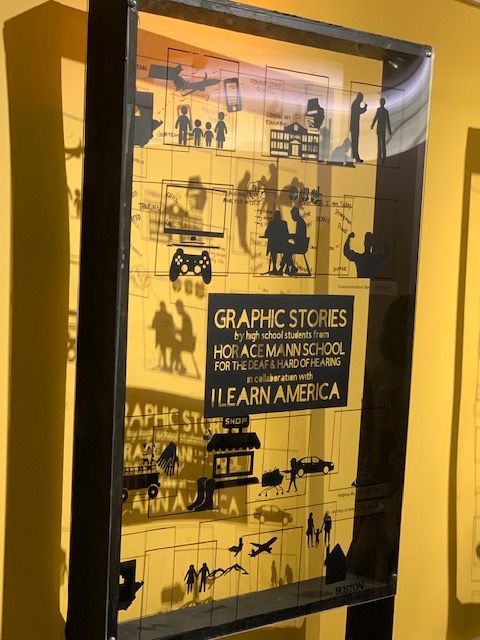 Sharma was instrumental in proposing the project to ICA. In her remarks to the audience at the Friday reception, she stressed the importance of acknowledging and celebrating our differences as a crucial step towards creation of a more peaceful world.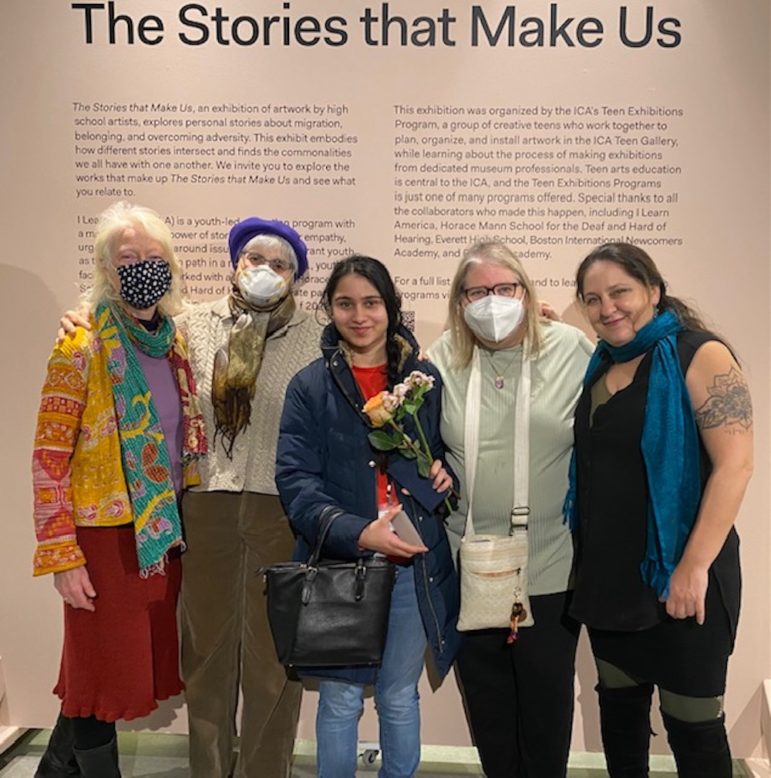 More than a dozen Watertowners were seen in attendance in support of this remarkable and moving celebration. The Teen Studio is located at 100 Pier 4, 2nd floor (entrance on Seaport Blvd.) in Boston. Viewing hours are Tuesday, Wednesday, and Thursday from 2-5 p.m. until May 25.