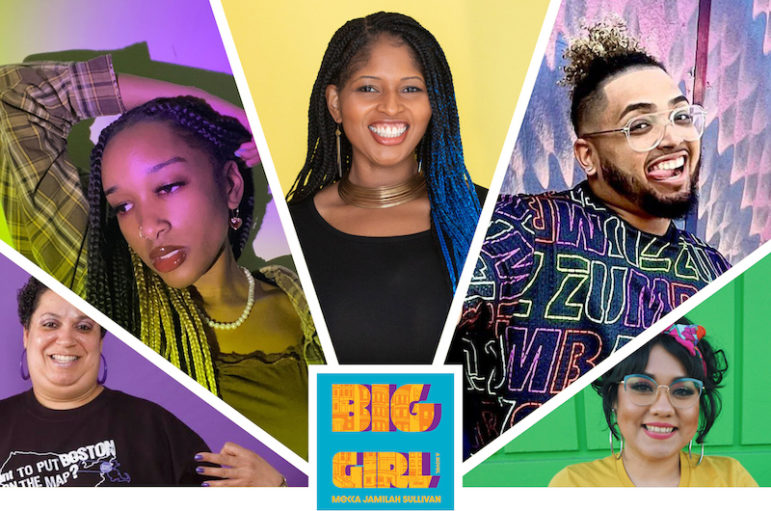 The following announcement was provided by the Watertown Library:
In December, the Watertown Free Public Library (WFPL) selected Big Girl by Mecca Jamilah Sullivan for the City's One Book, One Watertown community read. As usual, extra copies flew off the library shelves. Now, with a full month of free performances, discussions, and guest talks coming up, the Library is drawing on the themes of the book to ask the community to reflect and wonder, who is permitted to take up space? It's a question that resonates on many levels.
Big Girl is a lyrical coming-of-age story that traces the personal and artistic awakening of Malaya Clondon, set to the rich soundtrack of 1990s Harlem. While the world at large seeks to shrink her body, her Blackness, her queerness, her desires, and her neighborhood, Malaya dares to imagine space for her to be her full self. It is Mecca Jamilah Sullivan's first novel and has been lauded by reviewers and readers, earning a place on the Center for Fiction First Novel Prize shortlist.
On March 15, Sullivan will join WFPL over Zoom to discuss her novel, her process, and answer question from library patrons. Also in March, the Library will host a full month of discussion groups, programs, and talks inspired by Big Girl.
"The free programs bring the themes of Big Girl to life," says WFPL librarian Allie Fry. "There are so many meaningful opportunities to gather in person, like for an exclusive New Rep performance, and virtually, like meeting author Mecca Jamilah Sullivan!"
Want to join in? Here's a sneak peak at what the Library has planned:
Wednesday, 3/1 | 7 PM
Self-Healing Through Art Therapy with Elisandra Lopes
Saturday, 3/4 | 2:30 PM | Registration required.
Virtual Community Book Discussion
Wednesday, 3/8 | 7 PM | via Zoom | Registration required.
Emotional Ride with Ephiteo Evans
Saturday, 3/11 | 2:30 PM | Registration required.
Live at the Library: Brooklynn
Sunday, 3/12 | 2:30 PM
An Evening with Mecca Jamilah Sullivan, Author of Big Girl
Wednesday, 3/15 | 7 PM | Registration required.
Body Positive Zumba Dance Party with Darren Hairston
Saturday, 3/18 | 2:30 PM
Tuesday, 3/21 | 7:00 PM | Registration required.
Big Girl Stories with the New Rep Theatre
Saturday, 3/25 | 2:30 PM | Starring Regine Vital, directed by Lois Roach.
My Life as a Hip Hoptivist with Cindy Diggs
Sunday, 3/26 | 2:30 PM
Historical Trauma & Modern-Day Oppression: How Does This Relate to Eating Disorders? with Gloria Lucas
Tuesday, 3/28 | 7 PM | Registration required.
Big Girl is available in the Minuteman catalog. eAudiobook copies are available instantly through the Library's free Hoopla app and eBook copies can be reserved through the free Overdrive app. For more information, visit watertownlib.org/onebook
About One Book, One Watertown
Each year, the Watertown Free Public Library chooses a book, encourages everyone in the community to read it, and hosts a variety of programs related to the book. This community reading program is known as One Book, One Watertown.
About WFPL
The Watertown Free Public Library provides access to a wide variety of popular materials, resources, services, and programs that fulfill the informational, cultural, and recreational needs of Watertown and surrounding communities. Our Library works to create an environment that attracts and welcomes users of all ages and abilities. For more, visit watertownlib.org.