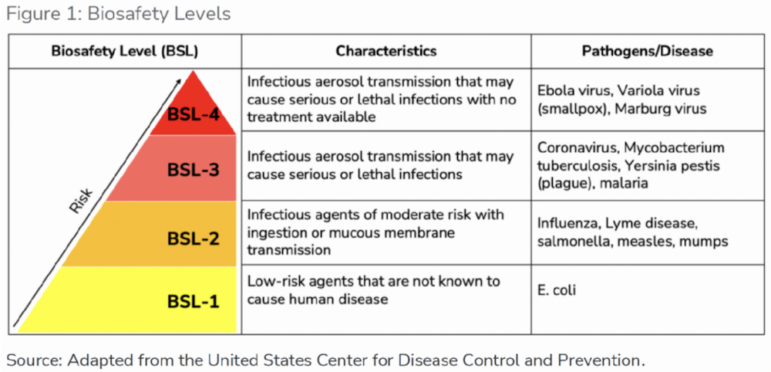 By Linda Scott
Watertown Resident
In both numerous news articles about Watertown becoming a biotech hub and from our own personal observations here in Watertown, the vast and rapid proliferation of biotech buildings is looming large. It has become a grave concern for me and for many in this community.
And in Waltham, a neighboring city, it was recently reported in the Globe that there was a chemical spill at the Waltham Azenta Life Sciences Lab, involving a liter to a gallon of acid-based, flammable solvent, and requiring the Waltham Fire Department and the Massachusetts State Hazmat team to be called in for assistance.
Because of the massive proliferation of bio lab space in Watertown and a recent bio lab chemical spill just next door in Waltham, I decided that it was worth taking a closer look at Watertown's biosafety preparedness status.
To do so, I reviewed the Watertown Biosafety Committee meetings and regulations and City Council meetings. I emailed the head of the Health Department, Larry Ramdin, for a complete list of bio lab companies currently in Watertown, and I have spoken with experts in the field.
I also requested and reviewed the Waltham Fire Department report for the Nov. 14, 2022 bio lab chemical spill. Then I turned to the Watertown Fire Department for information about our first responder preparedness.
Here's what I found out.
We have been in the process of approving biotech companies for entry into Watertown since 2020. Chief Robert Quinn made a request for a captain position that would become our City's Laboratory Safety Officer/Assistant Emergency Management Director.
The rationale for the need of this new position is described in the City of Watertown's Annual Budget 2022-2023 document. Here is what is written:
"Many laboratories utilize or generate radioactive, infectious, toxic, hazardous or noxious substances, chemicals, or conditions. These substances, chemicals or conditions have the latent and actual capacity to inflict grave harm upon people ill-equipped to manage their harmful conditions in the event of a public health or public safety emergency. The primary responders (for example, WFD and WPD) do not currently have information that may prove critical to their emergency response – they do not know where all the laboratories are located in the City of Watertown, and they do not know what is contained within these laboratories. By requiring registration and inspections of laboratories, we will ensure that the public safety and public health personnel have the information that they need in order to respond adequately, effectively, and safely to any emergencies to protect the welfare of the laboratory staff, the neighborhood, and the greater population."
To gather more information, I then turned to our provisional Watertown Fire Chief, Ryan Nicholson, to answer my questions. Here's what I learned.
What Happens When a Call Comes in from a Watertown Bio Lab?
I spoke with Provisional Chief of Department Ryan Nicholson who helped me to understand a little bit more about the Watertown Fire Department's role in bio lab safety in our community. It's quite complex, but briefly, this is what I understand to be the situation:
Background
Watertown has created a new Lab Safety Captain position within the Fire Department who is working on the specific fire safety regulations and an inspection schedule. He will inspect the bio labs. Watertown Fire Department lab inspections will differ slightly from other fire prevention inspections to include flammable and combustible storage, hoods, waste, evacuation plans, and more.
Equipment
Our Fire Department equipment is able to handle an emergency situation at a high-rise building, given that high-rises are built with special features such as pressurized stairwells, fire pumps, and other building features required in these buildings. It's a common misconception that ladder length is a determining factor in handling an emergency in a tall building.
I asked if there is a piece of equipment that Watertown should purchase for the WFD. He said that our equipment situation is fine right now. An example of a potential piece of fire department equipment that might need to be purchased in the future is a meter for specific particles in the air. In other words, as labs enter Watertown spaces, specific safety equipment will have to be determined on a case by case basis (based upon what materials they handle, etc.) so that residents, workers, and fire department personnel are safe.
In a Bio Lab Emergency Scenario
I asked what happens if a call comes in from a lab? His response was that in the case of a bio lab emergency, the WFD personnel who are responding to the call would be provided with material safety data sheets for fire staff to quickly review that will provide information on what materials are being stored or used on site. All of this information and more will be available on iPads using a software we're implementing to aid in our responses.
Also, there should be a bio lab company contact person on call 24/7 to the WFD for specific information that may be needed. If the situation is deemed above the level of WFD training, a call will go in to the specialized Massachusetts Hazardous Material Response Team to get a tech on site. A state HazMat tech can usually be on site in 30 minutes. That tech will determine if more of the team needs to be activated.
That will take longer.
Staffing and Training
Two engines, one ladder and one command vehicle respond to a call. Because each of our ladders are usually staffed with only two firefighters, a second ladder truck is added to make up for the missing manpower on the initial alarm assignment. More staff is dispatched as needed, and supplemental equipment and personnel from Boston, Cambridge or other surrounding communities in the metro area are called in if the situation our fire department faces necessitates more personnel.
I asked what are our current training needs? Provisional Chief Nicholson said that all of our firefighters are fully trained to an operations level, after which a State Haz-Mat Team tech needs to be called in.
These techs have undergone hundreds of hours of intensive training in areas such as appropriate decontamination practices for victims and responders. Provisional Chief Nicholson said that the WFD has one staff member trained in that capacity who is on the State Haz-Mat Team, and another Watertown firefighter is on a wait list to join the team.
Thank you, Provisional Chief of Department Nicholson, for taking the time to educate me and the public on the Watertown Fire Department's role in bio lab safety in Watertown.
This is the end of Part 1. Finally, I'd like to commend the Watertown City Council and the WFD for working together to identify and address this growing safety need in Watertown.
Tomorrow, in Part 2, I will focus on what I have been able to learn about the biosafety/Health Department side of this issue, but before I go, please see the link for the newly written Fire Department Laboratory Registration Process. https://www.fire.watertown-ma.gov/227/Laboratory-Registration-Process