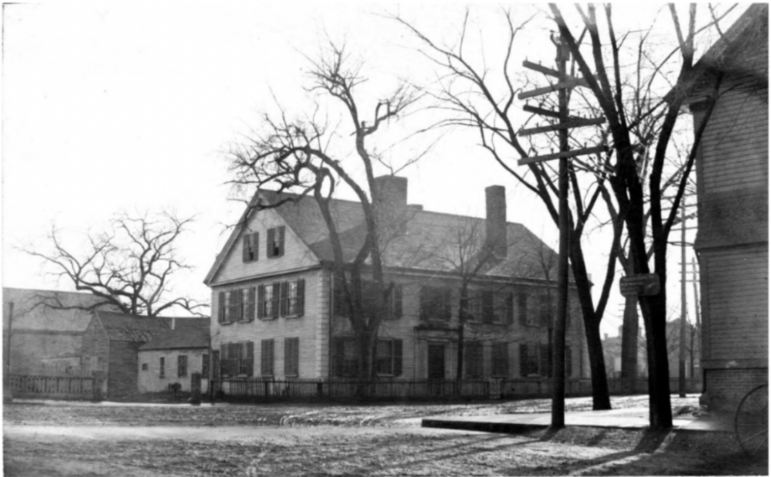 This is part of a series of stories that originally appeared in the Historical Society of Watertown's newsletter. It was written by Joyce Kelly, Board member of the Historical Society of Watertown. Joyce writes for the newsletter and is the newsletter editor. This was published in the April 2003 newsletter, "The Town Crier."
THE COOLIDGE TAVERN
The Coolidge Tavern was built c. 1740 at the corner of Galen and Watertown streets. The Tavern was on the road leading to Boston and therefore a highly popular stopover for travelers. The public dining room had a view across the Charles River to the marketplace. Jonas Coolidge was the original owner. He passed it on to his grandnephew, Nathaniel Jr. who left it to his widow, Dorothy, upon his death in 1770.
Before the Revolutionary War, British soldiers frequently patronized this tavern, as did members of the Massachusetts Provincial Congress between 1775 and 1776. General George Washington ate in the dining room on July 2 and November 5, 1775. In his diary, General Washington complained about the food, untidy servants and the buggy beds.
The building was demolished in 1918 to make way for the Boston Elevated Street Railway's carbarns. A stone marker with a plaque stands on the site of the old Coolidge Tavern by the MBTA station. The marker was put up in 1975 by the Historical Society in preparation for events commemorating the United States Bicentennial.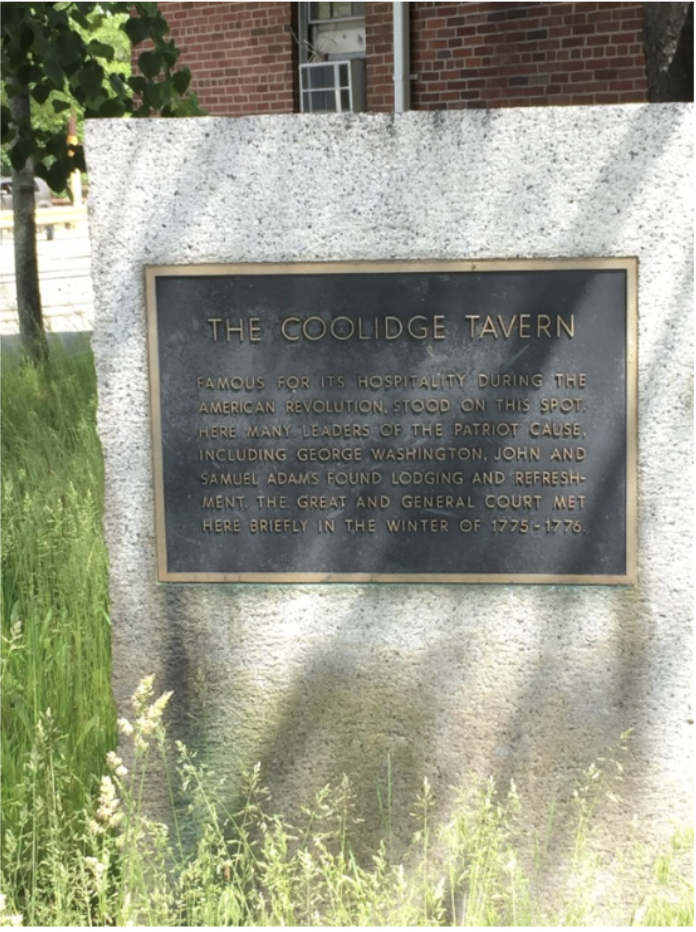 The plaque on the stone reads "The Coolidge Tavern famous for its hospitality during the American Revolution, stood on this spot. Here many leaders of the Patriot cause including George Washington, John and Samuel Adams found lodging and refreshment. The Great and General Court met here briefly in the winter of 1775-1776."