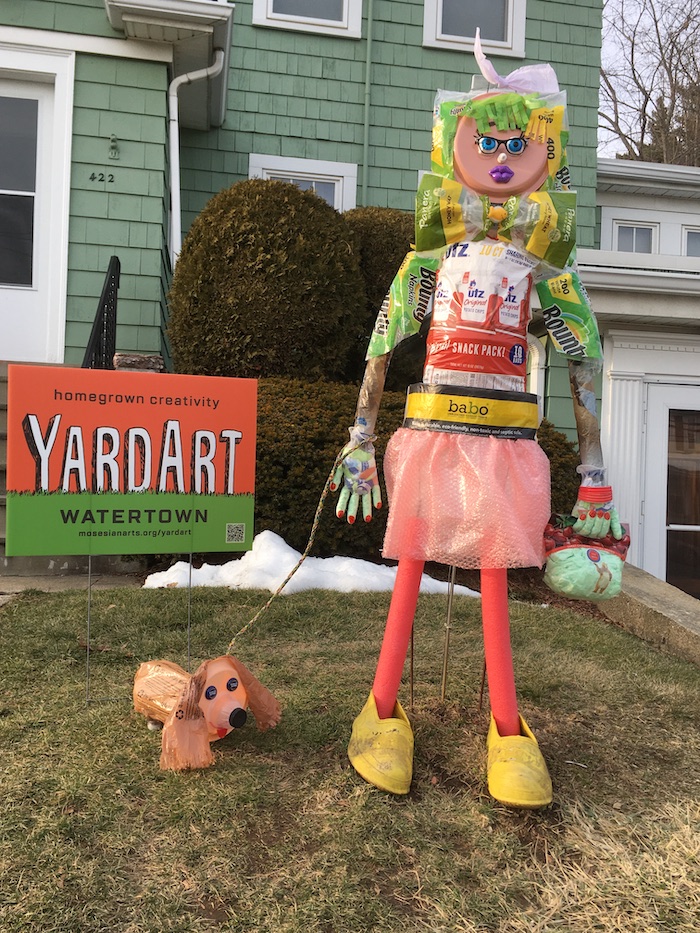 The following information was provided by YardArt Watertown:
YardArt Watertown, the popular outdoor public art exhibition featuring the work of residents, artists and art enthusiasts who live or work in Watertown, returns this year for the entire month of April. The town-wide exhibit begins Saturday, April 1st and runs through Sunday, April 30th, and features a variety of artful and whimsical projects displayed on residents' front yards and porches.
All Watertown residents, families, organizations, clubs, classes, artists, and businesses are invited to create something to be viewed from the street or sidewalk. It can be an assemblage, a sculpture, an art project, a lighting arrangement—let your imagination run free!
Register for YardArt Watertown on our website at: www.mosesianarts.org/YardArt
To get folks inspired, the Hatch Makers Space will host two free public events. "Hatch an Idea for YardArt" will take place Monday, March 6, from 7 to 8:30pm via Zoom.  And "YardArt Building Techniques" on Monday, March 13, from 7 to 9pm on site at Hatch. Preregistration is required and both events will be ticketed through Hatch and the Watertown Free Public Library. Register for Hatch events at the YardArt Watertown website (www.mosesianarts.org/YardArt). YardArt2023-Flyer-V4

The Hatch Makerspace is located at 20 Summer Street in Watertown and is open to the public for creating YardArt projects with tools to use on site.
YardArt was launched in 2021 when a few neighbors in East Watertown were thinking about creative ways to work around the restrictions of the pandemic. YardArt locations are marked by lawn signs and appear on an interactive online map— coming to the YardArt website at the end of March —along with creators' statements and photos as well as suggested walking and biking tours.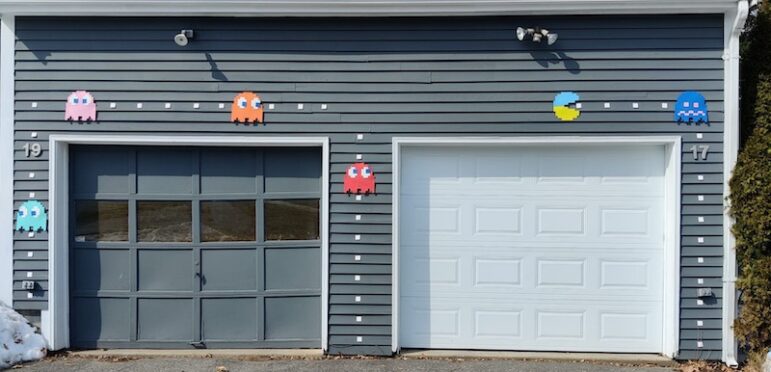 YardArt Watertown is a project of the Watertown Cultural Council in collaboration with the Watertown Public Arts and Culture Committee, the Mosesian Center for the Arts, Hatch Makerspace, Live Well Watertown, Watertown Art Association and Watertown Bike and Pedestrian Committee; supported by Watertown Community Foundation, Watertown Business Coalition and Watertown Public Schools.
Register for YardArt Watertown and Hatch events at: www.mosesianarts.org/YardArt
Facebook https://www.facebook.com/watertownyardart
Instagram https://www.instagram.com/yardartwatertown/
Twitter https://twitter.com/YardArtWtown