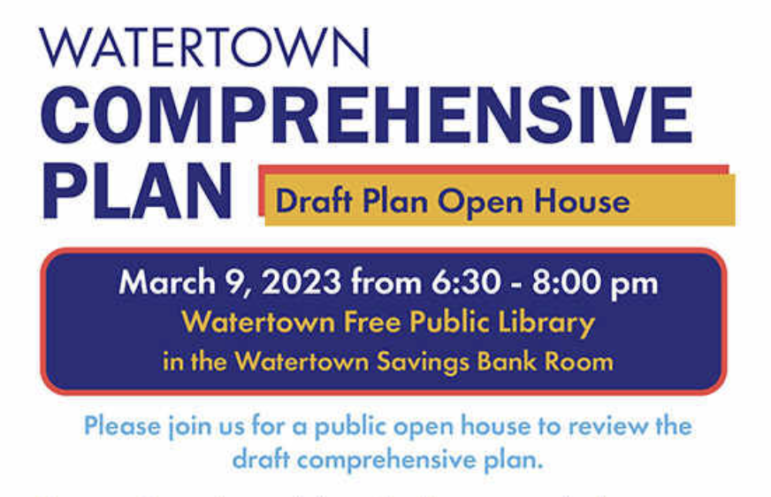 Residents can give input on the primary planning document that will shape development in Watertown for years to come. An open house will be held on March 9 about the revised Watertown Comprehensive Plan.
The City of Watertown sent out the following announcement.:
Please join us on March 9, 2023 to provide your comments on the WATERTOWN COMPREHENSIVE PLAN. After public comments, the revised draft will go to the City Council for approval.
The OPEN HOUSE will be on March 9, 2023 from 6:30 to 8 PM at the Watertown Free Public Library, at 123 Main Street, in the Watertown Savings Bank Room. RSVP for the open house here.
The planning team will briefly present plan highlights and ask you to help identify priorities. To review the draft plan and learn more about the planning process go to www.watertown-ma.gov/comp-plan.
If you can't make it in person, you can listen to the presentation on March 9 via Zoom here.