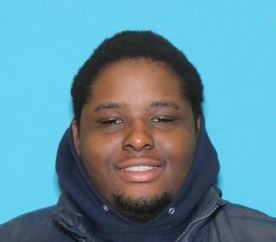 Watertown Police announced that the Watertown man reported missing on March 7 has been located out of state and is safe. His family has been notified.
The original post:
The Watertown Police Department seek the public's help locating a missing man.
Missing Person
Mr. Trea Starling (21 yrs old) was reported missing and was last seen by family members during the morning of March 2, 2023, in the area of Spruce St. and School St. in Watertown. Mr. Starling is a Watertown resident and is described as an African American male, 6 ft., 250 lbs., brown eyes, black hair, black facial hair, and has a "Jesus" tattoo on his forearm.
Mr. Starling was last wearing a black hoodie, grey or tan jacket, grey pants, and dark colored footwear (pic attached). Mr. Starling does have a medical condition that requires monitoring. If anyone has information related to Mr. Trea Starling, please contact the Watertown Police Department at 617-972-6500.