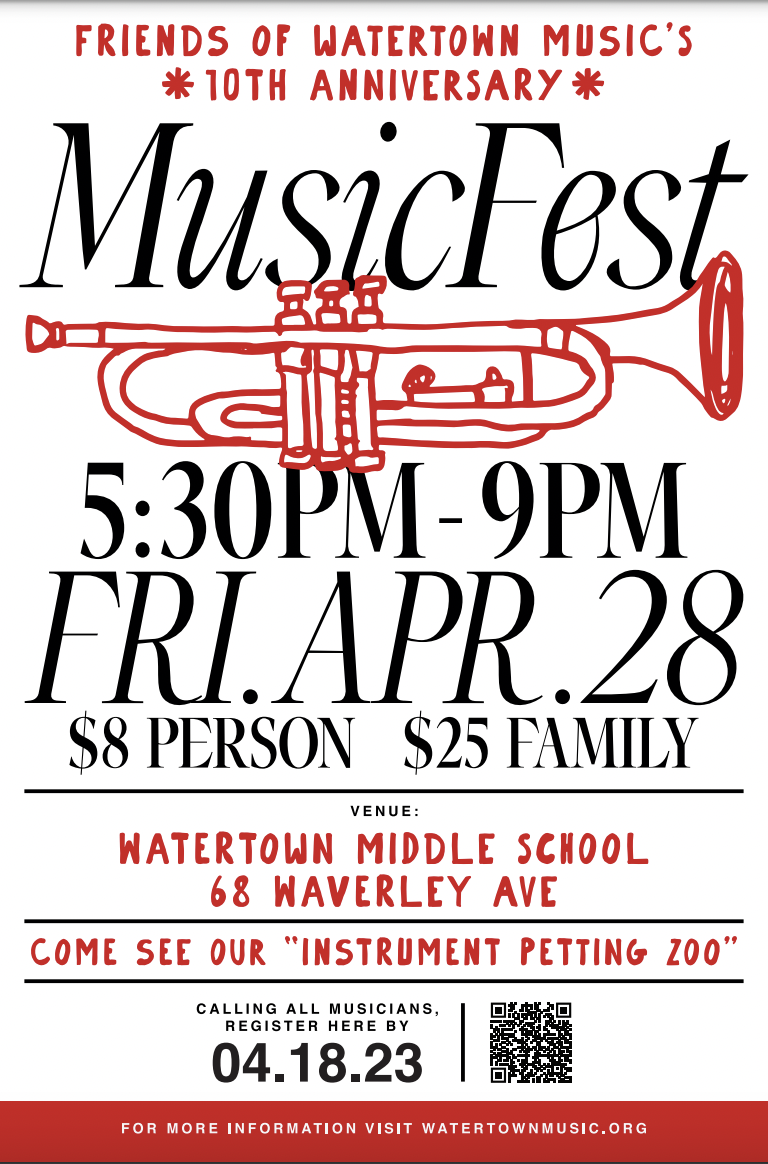 Friends of Watertown Music is excited to announce the return of MusicFest! Come see local musicians and enjoy the musical instrument petting zoo on Friday April 28 from 5:30 pm to 9:00 pm at the Watertown Middle School. All proceeds benefit music programs in Watertown schools.
MUSICIANS! Please sign up to participate using the QR code or go to https://watertownmusic.org/ to sign up. We welcome any musicians of any instrument, musical style, or ability level. Have friends who play music? Recruit them to join the show!
VOLUNTEERS and SPONSORS! Friends of Watertown Music can use your help making the show go on. Email hellowatertownmusic@gmail.com to volunteer your time or become an official sponsor of Music Fest.
We look forward to seeing everyone on April 28th!