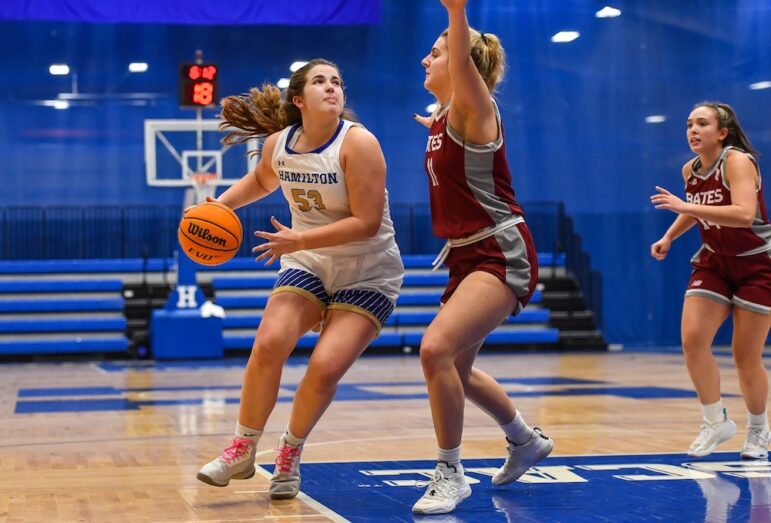 The following announcement was provided by Hamilton College Athletics:
Hamilton College forward Taylor Lambo '26 (Watertown, Mass./Watertown HS) has been selected the 2023 New England Small College Athletic Conference (NESCAC) Women's Basketball Rookie of the Year by the conference's coaches.
Lambo also made the all-NESCAC second team and was one of 10 players who received all-conference honors. She is Hamilton's first rookie of the year since the Continentals joined the NESCAC for basketball for the 2011-12 season.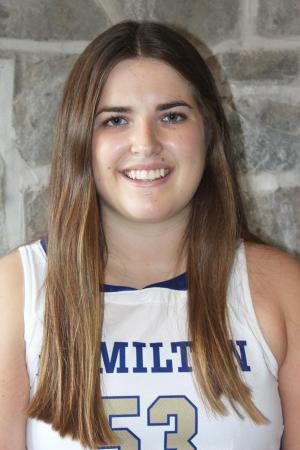 Lambo is ninth in the conference in scoring with 13.6 points per game, seventh with 8.2 rebounds per contest, sixth in field goal percentage at 43.8 percent and tied for 15th with 13 blocked shots. She is fourth in free throws made (94) and attempted (135). She started all 23 games and averaged 33 minutes per contest.
Lambo, who recorded five of her seven double-doubles against conference opponents, was named the NESCAC Player of the Week on Dec. 5. She helped the Continentals to a 12-11 record, including 5-5 in the conference, and a team-best No. 5 seed in the NESCAC championship.