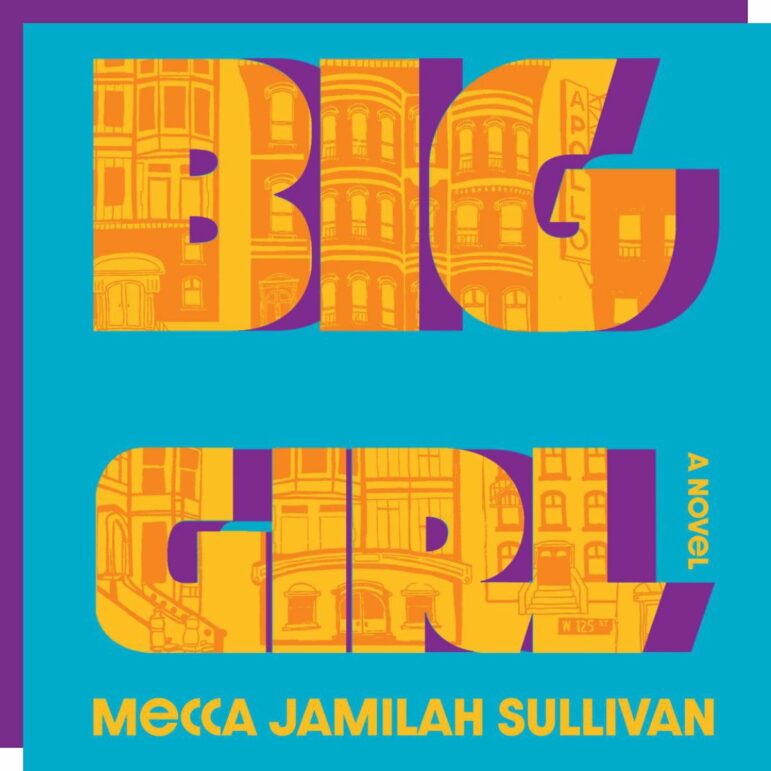 The following announcement was provided by New Rep Theatre:
New Repertory Theatre is pleased to present an exclusive, dramatic reading from Big Girl, with special permission from author Mecca Jamilah Sullivan, as part of the Watertown Free Public Library's monthlong celebration of this outstanding new work as part of One Book, One Watertown 2023.
The reading is directed by Lois Roach and features Regine Vital and Maria Hendricks. It will take place on Saturday, March 25, 2023, from 2:30 p.m. to 4 p.m. in the Watertown Savings Bank Meeting Room. It is free to the public. Refreshments will be available.  
This year's One Book, One Watertown selection questions who is permitted to take up space. Big Girl by Lambda Literary Award-winning, Harlem native Mecca Jamilah Sullivan, is a lyrical coming-of-age story set to the rich soundtrack of 1990s Harlem.   
From every direction, Malaya is told to shrink herself. Her mother drags her to Weight Watchers at the young age of eight, doctors push risky weight loss procedures, and classmates harass and taunt her. In this intimate, unflinching, and poetic portrayal of Black girlhood, Malaya slowly begins to find her footing in her own skin through her art, her friendships, and first love. Where the world at large seeks to shrink her body, her Blackness, her queerness, her desires, and her neighborhood, Malaya dares to imagine space for her to be her full self. Of this rich, acclaimed book, author Kiese Laymon says, Big Girl is "a new American classic that we as a country and a culture desperately need."
Throughout the month of March, the Library will host book discussions, guest lectures, trivia, a dance party and a live concert, in addition to this theatrical reading, all inspired by this year's One Book selection. More details available at: https://watertownlib.org/268/One-Book-One-Watertown
For more information about this event, or to learn more about New Rep and upcoming productions, including The Normal Heart, A Raisin in the Sun and DIASPORA!, go to newrep.org or contact: mariabasescu@newrep.org. 
New Repertory Theatre (New Rep) has been an award-winning professional theatre company for 39 years, staging productions and events that speak to the vital ideas of our time. New Rep has emerged from the pandemic with a renewed commitment to inclusion, diversity, equity, accessibility, and accountability (IDEAA) infusing every aspect of the company's work as it seeks to build community collaborations and give voice to the diverse interests of those communities. 
More information on New Repertory Theatre at www.newrep.org.