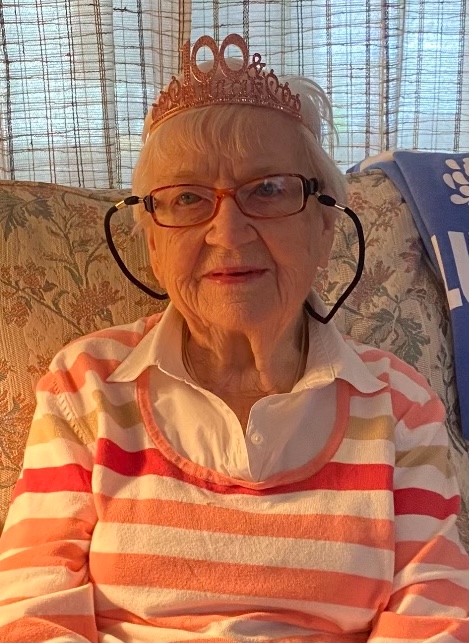 Watertown resident, Ethel L. (Veno) Kelly turned 100 years old in February. She was born in Portland, Me to Henry L. and Marian (Hays) Veno. The family relocated to Waltham when Ethel was four years old. She attended St. Mary's School, graduating in 1940, according to the announcement provided by her family.
After high school, she met the love of her life, Joseph P. Kelly (Watertown Fire Fighter for 37 years). They moved to Watertown after marrying in 1948.
Ethel was a bookkeeper for years while raising her three children, Patricia (Paul) Gately, retired Watertown Police Officer Robert (Cheryl), and the late Richard.  
Ethel has five fantastic grandchildren Timothy (Erin) and Neal (Katee) Gately, Burlington Police Officer Christopher, Erika and Lauren Kelly. She also has one lovely great grandson, Declan, as well as a very special grand doggy, Izzy. 
Ethel spent her actual birthday at the Chateau with her local family. A larger birthday celebration is planned for the spring. 
She credits her long life to never get to her driver's license. She walked everywhere.