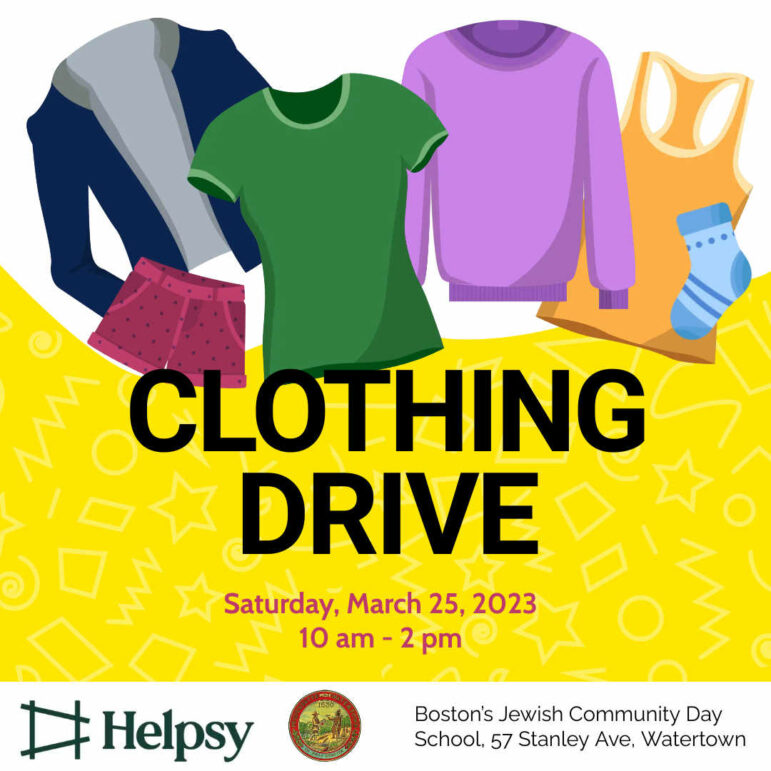 On Saturday, March 25, 2023, from 10 am to 2 pm, the City of Watertown will host a clothing drive in collaboration with Helpsy.
Collections will take place during the Recycling Event at Boston's Jewish Community Day School at 57 Stanley Ave. in Watertown. The event also includes styrofoam collection, mattress disposal, dehumidifier collection and more.
Helpsy, the city's partner for clothing reuse and recycling, will collect clothing in a range of conditions — used and unused — at the recycling event. All textiles collected will be either reused, sold, or recycled. None will be thrown away, according to Watertown Recycling Coordinator Anya Pforzheimer.
Helpsy also does the curbside clothing collection for the City.
For more information about this upcoming clothing drive and curbside textile collection, contact Anya Pforzheimer, the Recycling Coordinator for Watertown. Email recycle@watertown-ma.gov for questions.