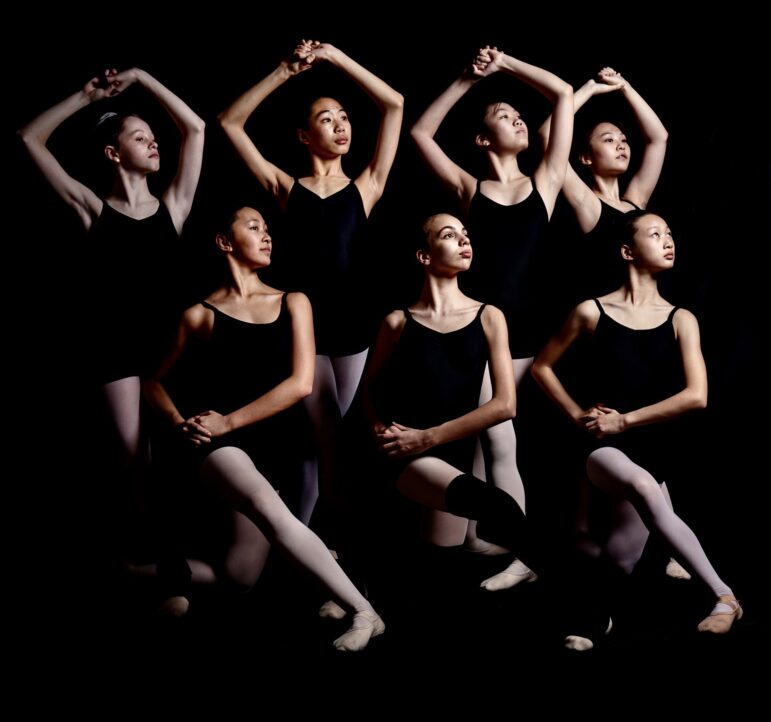 The following announcement was provided by Koltun Ballet Boston:
More than two dozen young Massachusetts dancers, most from the Greater Boston area, comprise a team from Koltun Ballet Boston (KBB) that won several Youth America Grand Prix (YAGP) awards and accolades last month including the Outstanding School Award.
This is the fourth time in five years the Watertown-based organization has been recognized as the region's top school. The regional leg of this ongoing international competition was held last month in Worcester. Two KBB ensembles that participated last month have been invited to the YAGP Finals in Tampa, Florida from April 3-9, 2023. YAGP is a global dance network that hosts the world's largest student ballet scholarship competition.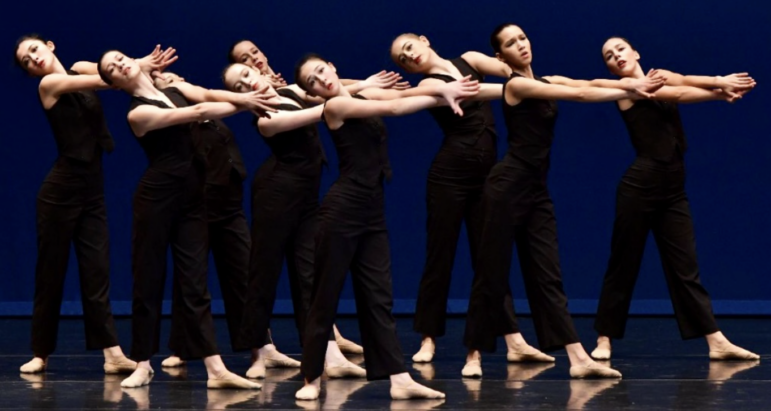 Ranging in age from 10 to 18 years and among the top dancers at KBB, the team's 26 students come from ten Massachusetts communities: nine in Greater Boston and one near Springfield. Collectively they won the Outstanding School Award for overall performance in the competition including an ensemble performance of "Weather," a new work by dancemaker Lesley Telford. Telford won the Outstanding Choreographer Award for the piece, which KBB commissioned specifically for YAGP.
STUDENT PARTICIPANTS / HOMETOWNS
KBB students who danced in performances leading to the Outstanding School Award (listed alphabetically by their Massachusetts town) are:
Sophia Zhang of Arlington;
Lusine Agajanyer, Vanessa Chen, Vanessa Musch, Laure Rivard, Darina Scheusche and Renee Xue of Belmont;
siblings Blyth Currier, Brigitte Currier & Lorelei Currier of Boston (South End);
Angelina Podolsky of Boston (Jamaica Plain);
siblings Ania Steen & Shobi Steen of Brighton;
Bennett Ross of Hingham;
Luella Lam, siblings Magnolia Newman & Virginia Newman, and Kao Takanami of Lexington;
Alexis Conway of Longmeadow (Springfield area);
Julie Baker, Marie Chterental, Angela Lu, Yuehan Liu, and Chloe Tieu of Newton;
and siblings Chloe Tian & Cindy Tian of Wellesley.
In addition to winning the Outstanding School Award, the KBB team placed Second in the Ensembles Category for their performance of "Weather." Several dancers received individual honors at YAGP as well.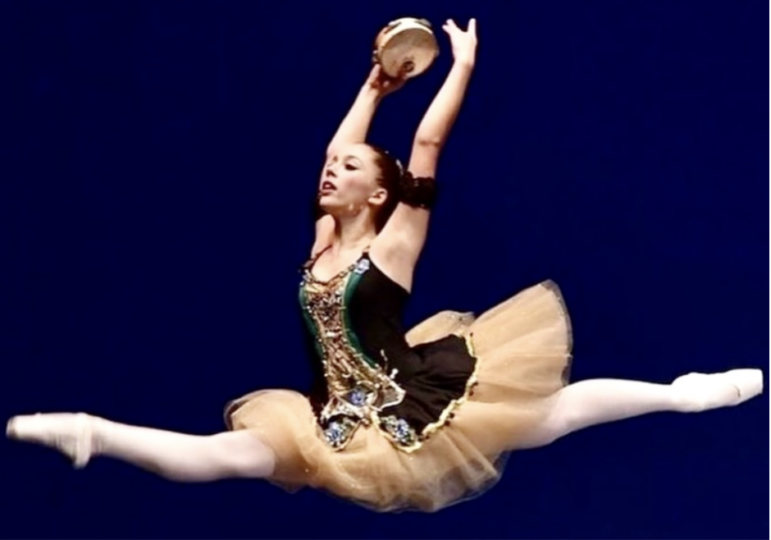 Alexis Conway, 14, of Longmeadow placed among the Top 24 Men & Women's group in Classical Dance Category Junior Age Division and the Top 12 Men & Women group in the Contemporary Dance Category. Bennett Ross, 17, of Hingham placed among the Top 24 Women's group in the Classical Category Senior Age Division.
Two KBB ensembles from the Boston/Worcester regionals, including the group that danced "Weather" have been invited to participate in YAGP U.S. and Canada Finals to be held April 3-9 in Tampa, Fla.
UNIVERSAL BALLET COMPETITION AWARDS
Earlier this year, KBB and its students ranked well at regional semifinals for the rising Universal Ballet Competition (UBC). The school took 1st Place in the Primary Competition Ensemble category for its performance of "Journey," and 2nd Place in the Junior Competition Ensemble category for its performance of "Battleship," as well as 1st and 3rd Place awards in the Senior Competition Ensemble category.  Alexis Conway won the 2023 Aspire Award recognizing a notable young talent, as well as 1st Place in the Junior Competition Contemporary Division for her performance of Revenge and 3rd Place in the Junior Competition Classical Division for her performance of "Esmeralda Variation" from the ballet La Esmeralda.  Bennett Ross placed among the Top 15 in the Senior Competition Classical Division for her performance of the "Lilac Fairy Variation" from The Sleeping Beauty. UBC's 2023 regional competition was held in Boston in January.
"We are incredibly proud of our young dancers, and grateful to YAGP and UBC for recognizing the incredible hard work these students put in to build their knowledge, poise and discipline, and compete successfully on a regional level," says Alexandra Koltun, who co-founded Koltun Ballet Boston with husband Alex Lapshin. "It's rewarding to know our school is at the top of the field in Greater Boston, where there are many fine dance programs. We differentiate ourselves by fostering a positive, caring and kindness-centered environment. I think that comes through in the joy for training and performance that our students show."
OPEN HOUSE APRIL 29 FOR ASPIRING STUDENTS
Koltun Ballet Boston will host a community-wide open house on Saturday, April 29, 2023 from 10 a.m. to 3 p.m. at their Watertown studios, where new dancers and their families can visit, participate in a full day of classes and dance-oriented activities, meet YAGP and UBS winning students, and KBB teachers, as well as current students and families. An RSVP for the event is recommended at koltunballetboston.com/openhouse.
ABOUT KOLTUN BALLET BOSTON
Koltun Ballet Boston is the region's premier ballet academy training children as young as 3 years through pre-professional students. KBB serves students throughout New England including New Hampshire, Massachusetts, Connecticut, Rhode Island, Vermont and Maine. KBB is committed to building the next generation of ballet dancers and professionals in a variety of styles and techniques with a committed faculty teaching classical and modern ballet.
SOCIAL MEDIA HANDLES
Koltun Ballet Boston is accessible on social media via Instagram at @koltunballetboston and Facebook at Koltun Ballet School Boston, and uses the social media hashtag #koltunballetboston.