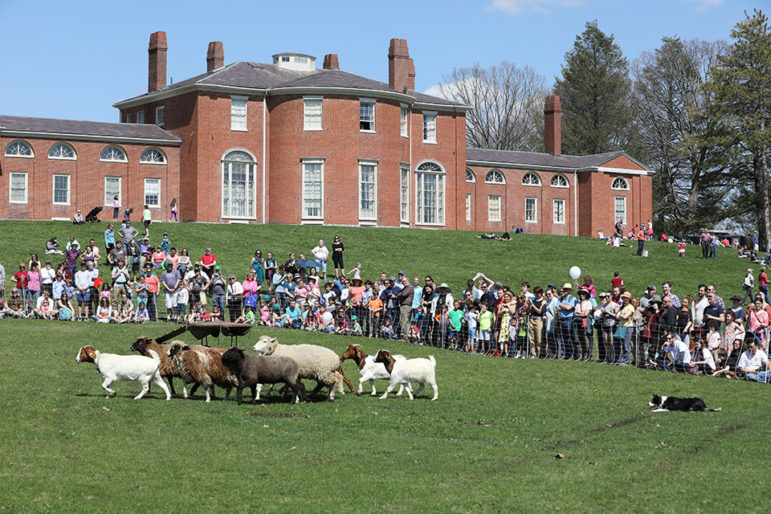 Gore Place announced that tickets are on sale now for he 36th annual Sheepshearing Festival, held on the grounds of the historic mansion.
Gore Place provided the following information:
Join us on Saturday, April 22 from 10 a.m. to 5 p.m. Rain or shine!
Advance tickets are now available at the button below. Advance tickets are recommended but not required. On the event day, tickets can also be purchased using cash or major credit cards at our ticket gates.
Admission Fees:
$20 general admission (ages 13 and up)
Free admission for children ages 12 and under
Free admission for Gore Place members. Renew your membership or join today!
Free event parking.
Children must be accompanied by an adult.
No pets allowed. Service dogs, as defined by the Americans with Disabilities Act, are allowed at the Festival.
Learn more about the Festival, including how to become a vendor or sponsor, on our main Sheepshearing Festival page.

See ewe soon!
Cost: $20 general admission (ages 13 and up), free admission for children ages 12 and under and Gore Place members