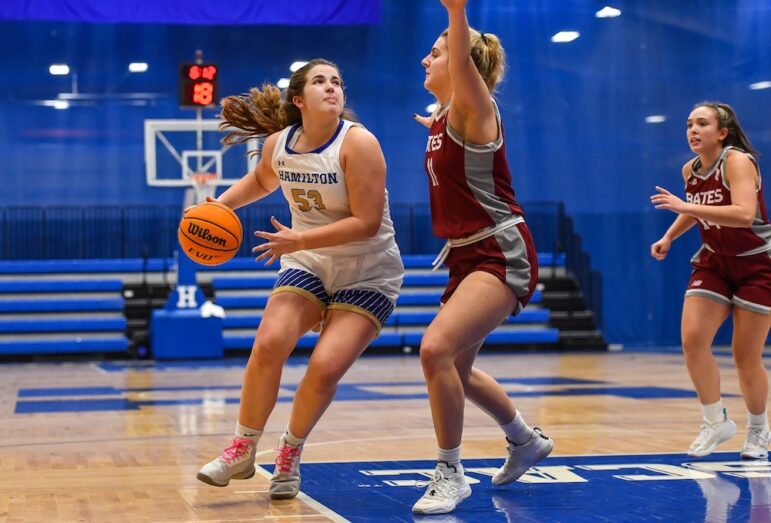 The following announcement came from Hamilton College Athletics:
Hamilton College women's basketball forward Taylor Lambo '26 (Watertown, Mass./Watertown HS) was selected the 2023 Rookie of the Year in Region 1 by D3hoops.com earlier this month when the NCAA Division III basketball website announced its all-region teams.
Lambo was also voted to the third team in the region. She is the only first-year athlete on the all region team in Region 1, which includes the New England Small College Athletic Conference (NESCAC), the Great Northeast Athletic Conference, Massachusetts State Collegiate Athletic Conference and the North Atlantic Conference.
Lambo was named the NESCAC Rookie of the Year and made the all-conference second team in early March. She led the Continentals in scoring with 13.6 points per game and was second with 8.2 rebounds per game.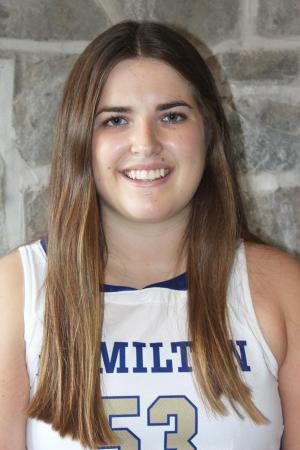 Lambo started all 23 games and averaged 33.0 minutes per contest. She shot 43.8 percent (109 249) from the floor and 69.6 percent (94-135) at the free-throw line, and added 30 assists, 20 steals and 13 blocked shots.
Lambo recorded seven double-doubles in points and rebounds, and was placed on the D3hoops.com Women's Team of the Week on Dec. 5. This season she helped the Continentals to a 12-11 record, including 5-5 in the NESCAC, and a team-best No. 5 seed in the conference championship.