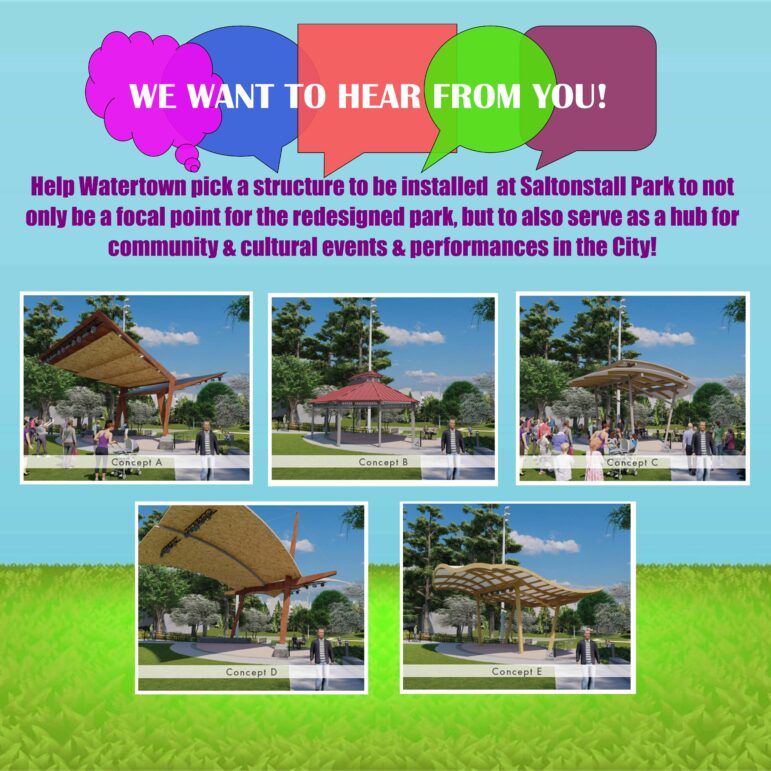 The City of Watertown will be installing a structure in Saltonstall Park which will become a hub of activity in the area next to City Hall. Various designs have been discussed, and people can take a look and cast their vote by stopping by the Watertown Library, 123 Main St.
The City of Watertown sent out the following announcement:
Help Watertown pick a structure to be installed at Saltonstall Park to not only be a focal point for the redesigned park, but to also serve as a hub for community & cultural events & performances in the City! Visit the Watertown Library's first-floor lobby by the end of the week of April 3, 2023 to cast your vote for your favorite structure!
Please visit the Saltonstall Park Project webpage to learn more about the project!