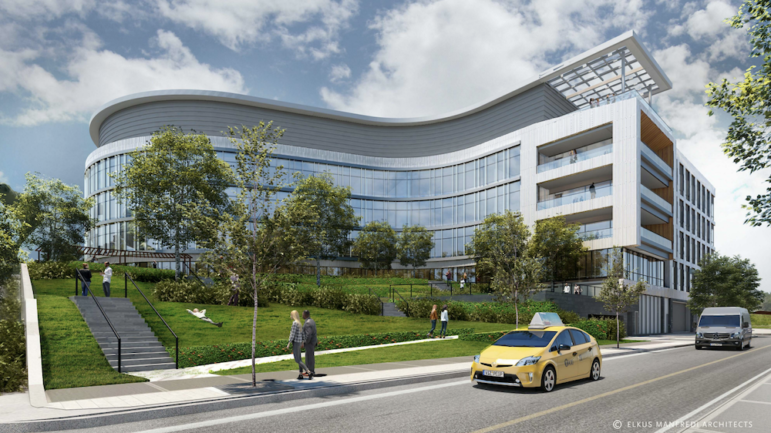 Developers working on life science projects in Watertown say the proposed linkage fees, being considered by the City Council, could put the City at a disadvantage compared to communities not charging the fees, and it comes at a bad time. They propose some changes to how they pay the $11.12 per square foot, which has been earmarked to create affordable housing.
At the City Council meeting on Tuesday, April 11, Councilors will discuss and are scheduled to vote on the linkage fee rules. The meeting begins at 7 p.m. Watertown has already received approval from the State Legislature and Gov. Charlie Baker to charge up to $18 in linkage fees. The Planning Board considered the proposal to charge $11.12, which would be adjusted annually for inflation.
The fees would be charged on any commercial, non-residential project of 30,000 sq. ft. or more approved after January 2023. This would impact the project at 99 Water Street, being built by Boston Development Group. The firm also has a project under construction next door at 66 Galen St. but will not be subject to the linkage fee.
Both projects are planned to house life science companies. Bob Doherty, Vice President of Development and Leasing at Boston Development Group, said much has changed since the two projects, which are two phases of a redevelopment of properties south of the Charles River which include the former Colonial Buick Pontiac GMC auto dealership and a Valvoline oil change.
"Our thing is the timing of this. The linkage fee itself isn't so exorbitant that you say, Oh my God, that is insanity," Doherty said. "It is a reasonable number that comes on the heels of the market turning terrible."
The project first came forward in 2019, and since then interest rates have gone from 3 to 6 percent, construction costs have risen 20-30 percent, and there are supply chain issues. In addition, Doherty said, the second phase has to comply with the new Specialized Stretch Energy Code approved by the City Council in January, which he estimates will add $50 to $65 per square foot in construction costs.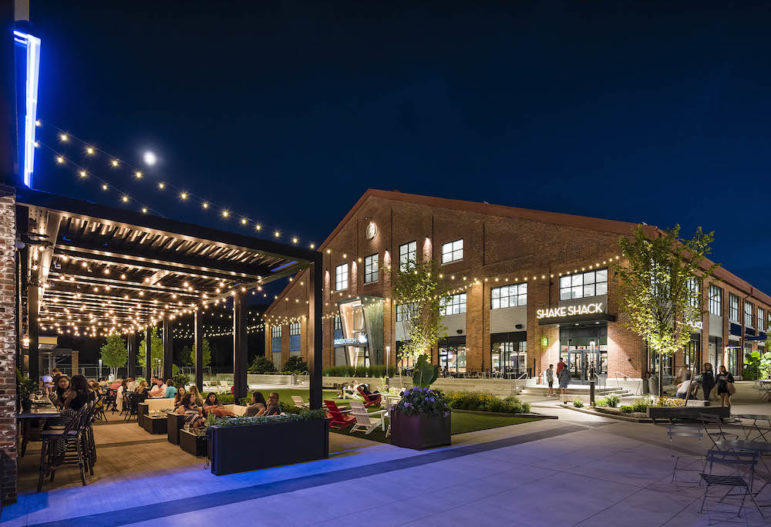 The life science sector has softened recently, with venture capital firms less likely to fund start up firms, which tend to be the ones moving to Watertown, said Andrew Copelotti, a Principal with Boylston Properties, the developer of Arsenal Yards and Linx, both of which have life science tenants.
Catering to this type of firms also means that the buildings will not be occupied right after completion, Copelotti said. That, however, is when the linkage fee payment would be due under the proposal in front of the Council. On a building the size of 66 Galen Street, he said, the payment would be more than $2.2 million. The developers, along with the Charles River Chamber, have pushed to change the way the linkage fees are paid off, Copelotti said.
"We propose a delay of implementation of a year, phase it in over a period of time — two or three years — and most importantly, everyone has got to remember, every single square foot of life science in Watertown is done on speck because of the life science tenants we are seeing want 20,000 to 50,000, 60,000 square feet, and they are looking looking for space 6 and 12 months ahead of when the need it," he said.
Both Doherty and Copelotti said they want to see more affordable housing created, but said they said the linkage fees may have unintended consequences. Copelotti noted that the linkage fee is a one-time payment, while the tax revenue from a new development is paid year after year.
"First and foremost we believe in the concept of more affordable housing. We are not going to argue we don't need more affordable housing," Copelotti said. "I think the way the City is about to go about it, given a whole bunch of issues — given a drop off of life science demand, interest increases, increase of construction costs, the supply chain — this could be the straw that breaks the camel's back." 
Watertown would be one of the few communities to charge a linkage fee. Boston and Cambridge have them, and Doherty noted that Boston delayed implementation of the fees for a year.
Adding the linkage fees may put Watertown at a disadvantage with other communities that life science companies, and the developers of R&D lab buildings, are looking at when considering where to set up shop.
"Watertown's immediate peer group is not the Seaport and not Kendall Square in Cambridge," Doherty said. "It is more comparable to Lexington, to Waltham, to Bedford."
Right now Watertown has an advantage, Doherty said.
"My opinion is (Watertown) is somewhat more premium over say going to Waltham or Hartwell Avenue in Lexington," Doherty said. "With purpose built buildings, being able to walk to amenities, more transportation, and a growing ecosystem of 40 to 50 life science companies and they like that — birds of feather like to flock together. 
Other communities are seeking to attract life science companies. Places like Worcester and Lowell have received huge investments of public-private dollars from the Massachusetts Life Sciences Center to enable those cities to support and attract life science companies, according to a report on Bisnow.com. Other communities closer to town also have their eyes on creating their own cluster, Copelotti said.
"We have a site under agreement in Newton. We went in about a year ago to see the mayor (Ruthanne Fuller) and we got to chatting about Arsenal Yards. She was very complimentary, and she leaned forward and said, How do we get life science to come to Newton? What did Watertown do?" Copelotti said. "There is a city that is looking to provide or create life science space. I think she sees the benefits — the (property) tax benefit, high paying jobs — things that Watertown has been benefiting from."