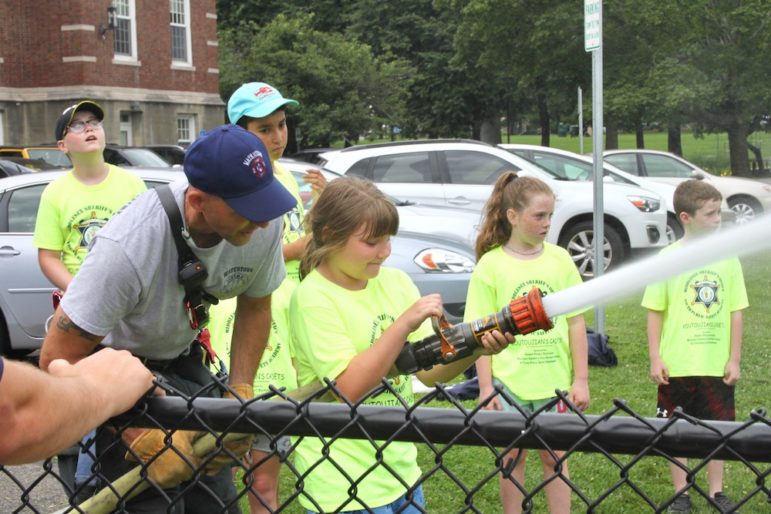 The following information was provided by the Middlesex Sheriff's Office:
Registration for the 2023 Middlesex Sheriff's Office Youth Public Safety Academy (YPSA) will open at 9 a.m. on Wednesday, April 12, Sheriff Peter J. Koutoujian has announced. 
YPSA is an educational, low-cost summer camp option for Middlesex County families. The camp is open to children ages 8-12 and will be held at the Middlesex Sheriff's Office Training Academy in Chelmsford.  
"Thanks to our highly dedicated staff and our incredible public safety partners, YPSA has become one of our most recognizable and powerful community-based programs," said Sheriff Koutoujian. "Throughout the course of the summer, cadets will learn valuable public safety lessons from the same corrections professionals, police officers and firefighters who protect our communities each day.  By participating in a variety of fun-filled activities, cadets also build critical teamwork skills that they can carry into their everyday lives." 
YPSA is comprised of five, one-week camps. This year, the camp will kick-off during the week of July 10 through July 14, and will continue through the week of August 7 to August 11. 
Registration for each week is $100 per child and includes transportation to and from designated bus stops, daily breakfast and lunch, and graduation ceremony held each Friday.
Participants are not required to reside in communities with a designated bus stop, but they will be picked up and dropped off at these locations. Cadets from Billerica and Chelmsford will be dropped off and picked up at the Middlesex Sheriff's Office Training Academy.
The schedule for this year's YPSA is listed below (communities marked with a "/" have a combined bus stop location):
Dates                         Community bus stops
July 10-14                  Waltham/Newton, Bedford, Wakefield, Medford
July 17-21                   Marlborough, Framingham/Natick, Hudson, Acton/Maynard
July 24-28                  Everett, Woburn, Malden, Billerica
July 31–Aug. 4          Belmont/Watertown, Tyngsborough, Arlington/Cambridge, Burlington
Aug. 7-11                   Wilmington, Chelmsford, Lowell. Tewksbury
To learn more, see this year's schedule (now posted) or fill out an online registration (beginning April 12), please visit www.middlesexsheriff.org/ypsa.