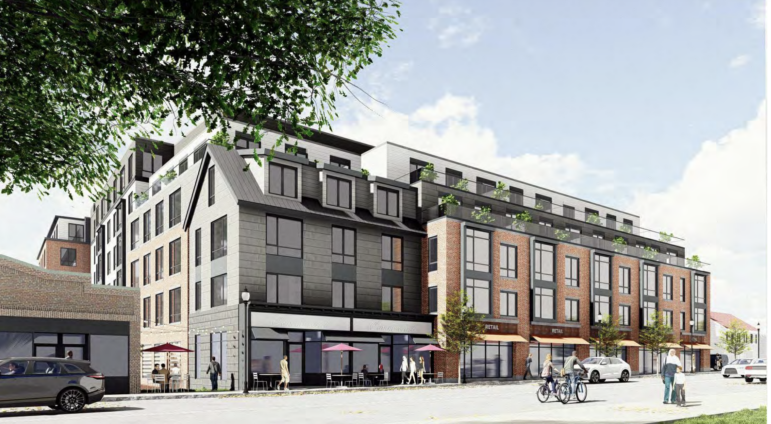 By Linda Scott
Watertown Resident
Well, next week is a big week for O'Connor Capital Partners and their project at 104-126 Main Street in Watertown Square. The Watertown Planning Board meeting is on Wednesday, April 12th at 7 p.m. in the City Council Chamber (second Floor) at City Hall (and remote), and it seems to me that it will sail right through the approval process. Then on to the Zoning Board to get their approval.
Here's my take:
What's the rush?? There are at least four important questions to be answered first.
QUESTION 1: Where's our post office going??
When asked, and they are asked quite frequently by residents, the developers just shrug their shoulders and say that they're in negotiations. Not a very comforting response. A concerned resident has contacted Senator Markey's office, and their response after looking into the matter is that it's going nowhere, as far as they can find out. According to them, it will have different hours because of the construction, and people will have to be told about these hour changes.
O'Connor Capital Partners says one thing. Senator Markey's office says another. How can plans be approved when a very big piece of the use of this building, which could change the design considerably, is not already settled upon?
When I was researching the (very real) historical significance of 104-106 Main St., I bumped into some Watertown post office history that I'd like to share with you now.
History of the Watertown Post Office
In the beginning, the Watertown Post Office building was moved around like it was staying one block away from the rent collector. Here are just some of its locations:
Merchant's Row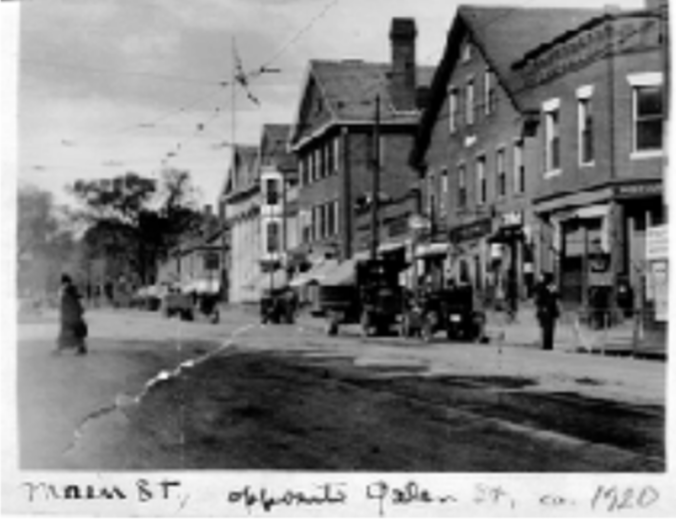 Watertown Public Library
Barnard Block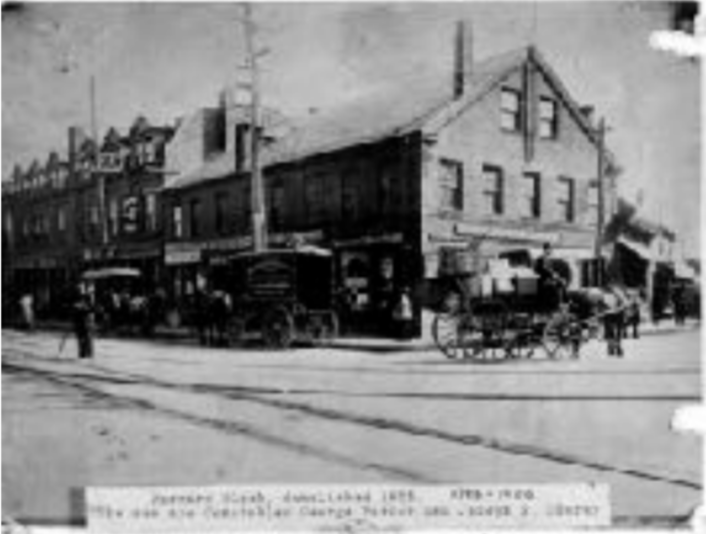 Watertown Public Library
Eagle's Building on Mt. Auburn Street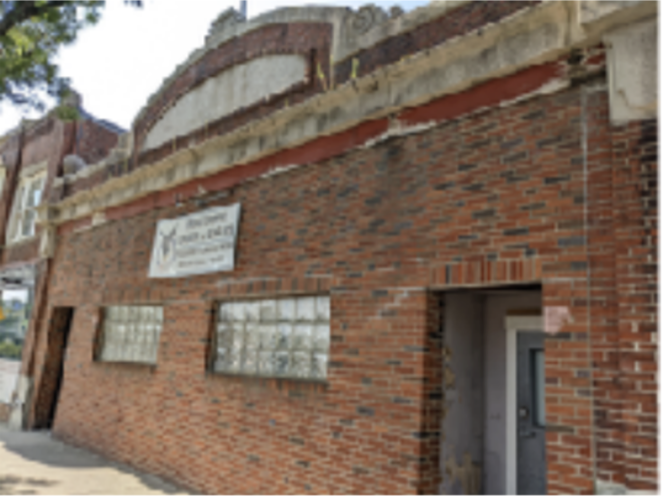 The Federal government got very tired of this. In 1942 they offered the Town of Watertown $20,000 (in today's dollars $369,000) to put it in one place and leave it there! The Town Selectmen (the equivalent of our City Council back then), kept hemming and hawing … maybe we should put it here … no there would be a better place.
According to The Story of Our Watertown, by Maud deleigh Hodges: "So, in 1942, Gennaro Capaldi of Naples Food Products Company in the East End, jumped into the need. He built and leased to the government the present building, to which the post office moved from the quarters on Mt. Auburn Street now used by the Eagles Lodge. He demolished the Jacob Caldwell House, which was of early 1700 construction." (According to the Historic American Buildings Survey, it was the Daniel Caldwell House, built in 1742). When Mr. Capaldi bought the building, it had been in the Burns family at least since the 1860's. I believe that the current owner of this building is the grandson of Mr. Capaldi.
This is the house on the "Historic American Buildings Survey" (Library of Congress) that Mr. Capaldi took down to build the post office.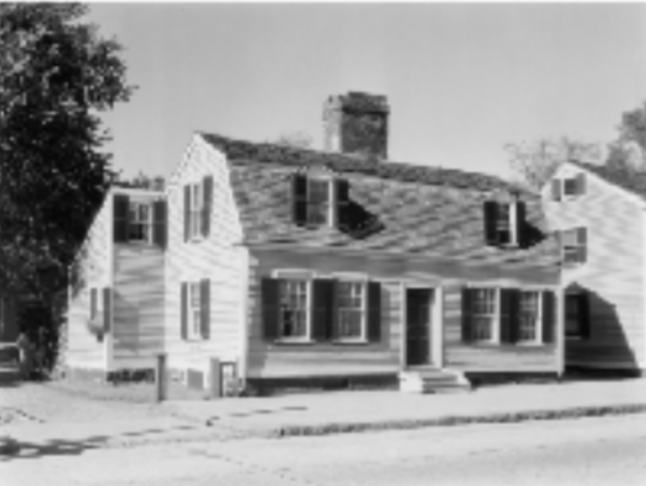 QUESTION 2: What are Watertown's Building Standards?
When the 2015 Watertown Comprehensive Plan was adopted, there was a companion piece, a study done by Gamble Associates (architecture and urban design), entitled: Design Guidelines: A Pocket Guide for Understanding the Design Guidelines for Watertown, MA.
This was paid for by the Town of Watertown and adapted from the 2015 Comprehensive Plan. The Town Council adopted this in June 2015. It laid out some things that buildings going forward should have and not have in their designs and that the Town should be looking for when approving or not approving new building designs. It's divided into nine overarching categories.
Here are just some examples of Watertown design do's and don'ts:
Category: Public Realm Interface:
Discourage Residual, Privately owned "Public Spaces": "New development may meet the letter of the law regarding the percentage of open space without achieving the spirit as intended. This often happens when open space is captured completely within the development, rendering it inaccessible to the public, or is comprised of thin, marginal exterior spaces that lack any distinct sense of place. These are to be avoided; public spaces should be places of adequate size and value that non-users of the site would want to use them."
Category: Building Massing:
Discourage Large buildings along Narrow Right-of-Ways Buildings that overwhelm the public way due to their height, length, proximity to the street/sidewalk, or lack of public space create poor pedestrian environments.
Discourage Inwardly focused Enclaves with Few Connections Developments should not create overly internalized environment that only benefit users at the expense of the larger community.
Category: Building height:
Discourage Large-scale discrepancies: Abrupt transitions in height can appear visually jarring, reducing the visual harmony of an area. These can cause negative externals for the adjoining homes, and should therefore be carefully addressed.
Discourage Shadow Impacts: New developments should strive to minimize their negative impacts, such as casting shadows on adjacent property. Developments should not cause significant shadow for extended periods of time on civic spaces such as parks and open space as well as direct residential abutters.
Category: Facade Treatment:
Discourage Cheap Exterior Finishes: Cheap, nondurable cladding and finishes age poorly, require frequent maintenance, and fail to add visual richness to the public realm. Great care should be taken to specify durable, beautiful, natural materials that work harmoniously with one another and project value.
One needs to look no farther than the humongous "Plywood Palace" being built near St. Pat's to see what not adhering to these design principles can do to a neighborhood!
As for 104-126 Main Street, months ago, about 80 residents met with the O'Connor Capital Partners in a Zoom meeting intended to give the public input into the design of this building. To say that it's not a popular building in Watertown is an understatement!
At this meeting, some people were for the project, citing affordable housing and revitalizing Main Street, but most were not. The overwhelming complaint, besides what 148 apartments was going to do to traffic in Watertown Square, was that it was just too tall for the area and instead of the stated intent, drawing people to the Square, would convince people to avoid the area, hastening the Square's demise.
The building that was proposed months ago at that developer's meeting and thought too tall by the public was five stories high. The building that is up for approval at the April 12th Planning Board meeting is not five stories anymore. It's six. The square is currently zoned for no higher than five stories … hmmm … magic!
By the way, after that developer's meeting, where 80 residents attended, Council President Mark Sideris commented at a meeting that he was disappointed with the public turnout. Just a little miffed, I asked him what the appropriate amount of people would need to attend something like this to get his attention? He thought for a minute and said, "200."
On to question 3.
QUESTION 3: Currently, there is a petition signed by the "right amount of residents" … 219, being slow-walked through the process at City Hall. The petition is aimed at taming the FAR (floor area ratio) of the Central Business District (Main Street, Mt. Auburn Street, part of Arsenal Street) to 2.2. Currently, the FAR is 5. To visualize this better, click on this link provided by the City of Santa Barbara, CA, and keep in mind that the largest building in this video has an FAR of 3.6: https://www.youtube.com/watch?v=XLrKBUZ9cTE
Wouldn't it make sense for that petition from the people of Watertown to be heard and voted on before we continue on this path of taller is better? We already know that we don't need to turn Watertown Square into Times Square to fulfill the MBTA Law mandate, so that pressure is off.
QUESTION 4: And, finally, last but certainly not least, where are the 14 families going to go that will most likely be displaced by this project??
With this building, we have some magical numbers happening. We are told that this building comes with 22 affordable housing units. That's the official, by the law, affordable units, where people prove that they make much less money than the average person in Massachusetts and get a discount on rent. People who are caught between the two … not poor enough or rich enough are just out of luck!
Here's the thing, the brick Cross Street building is currently 10 reasonable (easier to afford, but not government affordable) units. The plan is to turn it into five units (townhouses). One of the five townhouses will be an official "affordable" unit.
The old house on Pleasant Street that they're going to tear down for this new building houses four families. No one at City Hall seems to want to deal with this number. God knows, they've been asked the question often enough!
The Good News: We have 22 new affordable units
The Bad News: There's a good chance that at least 14 families (four in the house on Pleasant Street and 10 in the Cross Street row houses) who are not rich enough or poor enough are going to be displaced and most likely have to move out of Watertown.
By my count — 22 official affordable units, take away nine reasonably priced on Cross Street — that makes 13. Take away four reasonable priced units on Pleasant Street. That makes nine.
So, it's up to you folks. I know that dealing with this stuff is frustrating and hard. I know that you all have lives and obligations, but just remember: "Ignore your rights and they'll go away."
So, please go to this meeting and others in person or on Zoom, pretending that you'll make a difference.
And maybe not tomorrow, but eventually you will!
(Send letters and Op-Ed submissions to watertownmanews@gmail.com)