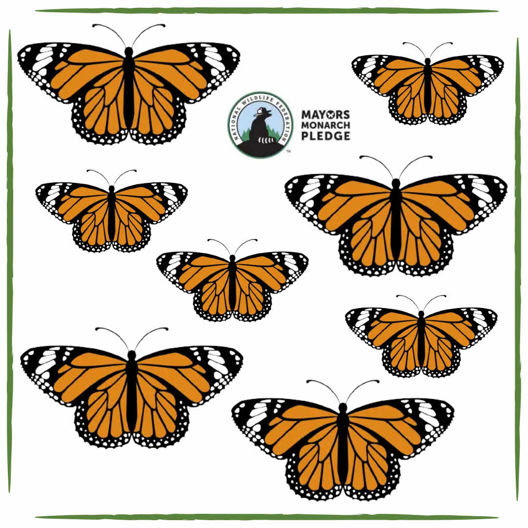 The City of Watertown provided the following information:
City Manager, George Proakis, signed the Mayors' Monarch Pledge on March 30, 2023! 
The City pledges to do action items that focus on to support and expand monarch conservation city wide!
The City already has been doing some action items in 2022 and for 2023, this will be expanded to do more such as communicating about monarch conservation, opportunities to do some community focused programs and demonstrations, and encourage changes in reducing pesticide use.
Come join and be part of the larger conservation efforts for pollinator species! For any questions/comments, you can contact Katie Swan at kswan@watertown-ma.gov.