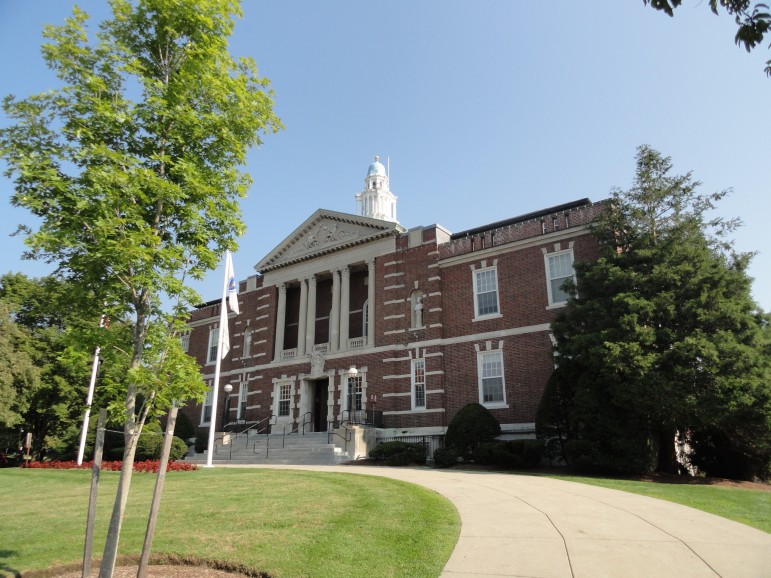 This week, the City Councilors will discuss whether to rename the delta in Watertown Square. Also, the Affordable Housing Trust will look at housing priorities for the City's ARPA funds, and the Board of Health and School Building Committee also have meetings this week.
Since 1940, the grassy area with large trees in Watertown Square has been known as Columbus Delta. In June 2022, the City Council voted to consider renaming the area after being petitioned by a resident.
On Tuesday, the Council's Committee on Public Works will make a recommendation on the petition asking to the rename the Columbus Delta. The meeting begins at 7 p.m. and will be held in the Council Chamber in City Hall and as well as remote. See the agenda and links here.
The Watertown Affordable Housing Trust will discuss housing priorities for the City's ARPA funds. The City Council will be taking recommendations for how to use the $10 million in Federal COVID relief funds it received. The Trust will also discuss a condo building on Quimby Street. The meeting will be Tuesday, April 18 at 6 p.m. in the Third Floor Conference Room in City Hall and remote. See more here.
The Board of Health will discuss two lab permits, for Satellite Biosciences, Inc. – 580 Pleasant Street, and C2i Genomics – 313 Pleasant Street 4 East, on Wednesday, April 19, 7 p.m. Remote. See more here.
The School Building Committee will discuss the high school and elementary school building projects. Wednesday April 19, 6 p.m. Remote. See the agenda here.