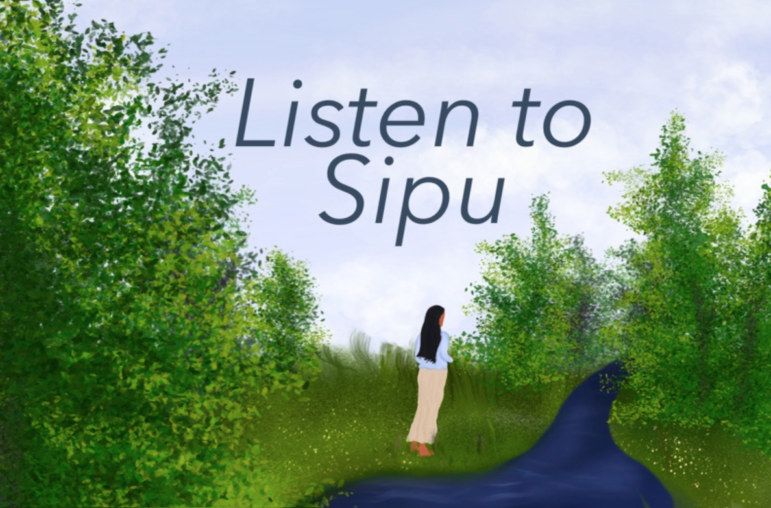 The following announcement was provided by the Pigsgusset Initiative:
Community members are invited to a spring performance of Listen to Sipu, a play about Watertown's Indigenous History written by Mwalim*7) and performed by New Repertory Theatre. Save the date!  May 11, 2023.
Listen to Sipu offers a captivating and powerful story that illuminates Watertown's Indigenous history. Join in on a performance led by a modern-day Tour Guide and meet Sipu, a quick-witted Indigenous woman who's more than willing to correct misinformation when she hears it. Armed with facts the Tour Guide begins describing Watertown's local history only to find that the facts are missing a lot of truths. Sipu is ready to step in and set the record straight, but will people choose to listen? 
The performance will be offered at the Watertown Middle School auditorium from 6:30-8:00 P.M. A light supper provided by Branchline featuring the Indigenous cuisine of Chef Sherry Pocknett will be provided from 5:30 – 6:30 in the cafeteria. Thanks to generous grants from the Watertown Community Foundation, the Watertown Cultural Council and support from the school-based Diversity and Inclusion Councils both the supper and performance are free.
This performance represents a collaboration between members of the Pigsgusset Initiative, a working group of Watertown Citizens for Peace, Justice and the Environment, New Repertory Theatre, Watertown's Diversity and Inclusion Councils and the Watertown Public Schools.
For more information, contact Jennifer Wolfrum (jenniferwolfrum13@gmail.com).