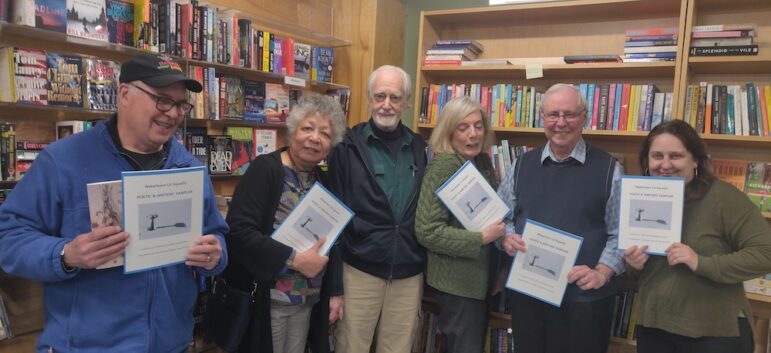 The following information was provided by the Watertown Lit Squad:
On May 13th, and May 20th the two year-old "Watertown Lit Squad" will be meeting at the Watertown Public Library at 2:30 p.m. to share successes, plan for their public reading on May 20, recruit new members and plan for the summer Watertown Arts Market performance on August 17th, 2023.
During the last two years, one member has had her first poem accepted for publication, one has had two books accepted for publication and/or published, and a third was selected as the writer in residence by an independent bookstore and given a place to work and a place to workshop her writing. The "Lit Squad" is a multi-generational, multi-racial and welcoming group seeking to reach out to new members to come join us. Under the new slogan 'Dare to Share," they are encouraging any Watertown resident or person with connection to Watertown to submit works for sharing on May 20th or August 17th. 
We are inviting the past winners of the Martin Luther King breakfast essay competition to come forward and share any recent work. We would love to have the high school students who read to the elementary school students this March to come and read on May 20th. We would love students who are writing essays for competitions or for college to come try out their writing with supportive neighbors.
Some members have a long history of being editors, lawyers, poets, and teachers, happy to just listen and provide a forum or to provide some initial feedback.  Support for each other has led to an outpouring of creativity. 
Please contact Liz Rodgers at earodgers@gmail.com, or Dewitt Henry at dewittphenry@gmail.com with submissions or expressions of interest.