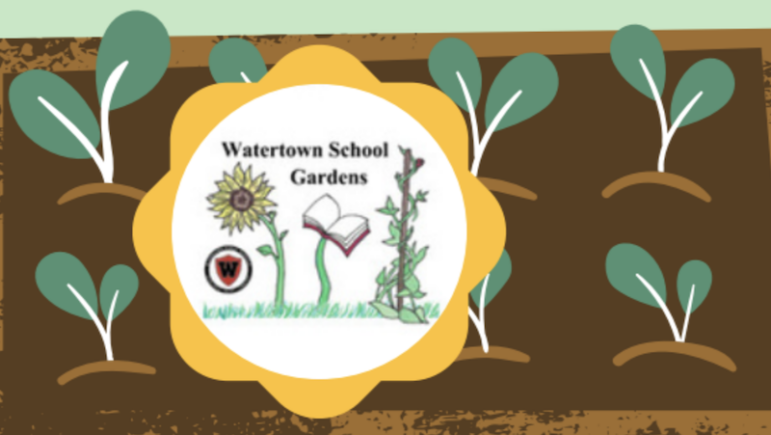 Watertown has started a summer garden youth internship program, and the City is hiring a program coordinator.
The City of Watertown sent out the following information:
Title: Summer Garden Coordinator
Reports to: School Garden Coordinator, Judy Fallows
Description: 150 hours of work over the summer break, June 5 – September 8, 2023 (14 weeks, approximately 11 hrs per week). The weekly schedule will vary to accommodate specific tasks and the Summer Garden Intern schedules.
Responsibilities: Oversee the Summer Garden Intern program with input from the School Garden Coordinator, Watertown Community Gardens, and Public Arts & Culture Committee.. Engage and manage up to 6 Summer Garden Interns who will each be completing 50 hours of work, combining hours of maintenance in various school gardens (Hosmer, Cunniff and Middle School) and educational enrichment sessions in the gardens. The Summer Garden Coordinator will be responsible for training, scheduling, and overseeing Interns to maintain the gardens at the highest level. This includes watering, weeding, planting and other tasks. Enrichment activities will be with expert guest speakers and Watertown city officials.
Qualifications/Prerequisites:
● Must pass a CORI background check.
● Prior experience managing an organic garden and local plant species.
● Prior experience working with teenagers.
● Strong verbal communication skills.
● Excellent attention to detail.
● Experience collaborating with others.
● Experience working in a school setting is a plus.
This is a great position for an organic gardening enthusiast and educator who is based in the
great Boston area. All work will occur in Watertown and nearby sites.
Compensation: $4,500, to be paid bi-weekly at $30/hour. Weekly hours are flexible based upon
necessary tasks but should total 150 hours over the course of 14 weeks. This is an at-will
non-benefited position.
How to Apply: A resume and cover letter are accepted by email at ehelfer@watertown-ma.gov
or by mail at:
c/o Summer Garden Coordinator
Planning Office, 3rd Floor
149 Main Street, Watertown, MA 02472.
Send questions via email to Liz Helfer, Public Arts & Culture Planner at ehelfer@watertown-ma.gov or by phone at 617-972-6417 Ext: 12167.