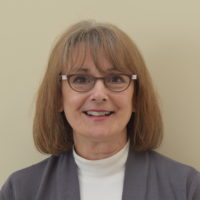 This week the City Council bid farewell to longtime Personnel Director Gayle Shattuck on her retirement after 19 years working for the Watertown's municipal government.
The City of Waterotwn sent out the following announcement, including the proclamation approved by the Council:
Congratulations to Gayle Shattuck on her retirement after serving as the City's Personnel Director! Thank you for your 19 years of service and also for serving as the liaison on the Commission on Disabilities!
Here is the Proclamation from the Watertown City Council:
WHEREAS: The quality of life and spirit in a community is enhanced by the commitment and willingness of an employee to give of her time and talents during employment; and,
WHEREAS: Gayle M. Shattuck is being honored by the City Council, the Administration, Colleagues and Community Members for her nineteen years of dedicated service to the Watertown community, and,
WHEREAS: Ms. Shattuck came to Wate11own with a long-standing tradition of serving others in both not-for-profit organizations and municipal public service: she served as the Central Middlesex ARC Program Director in Woburn, Massachusetts for fourteen years from 1980-1994, promoting and protecting the human rights of people with intellectual and developmental disabilities and as a Human Resources Specialist for the Town of Lexington, Massachusetts for ten years from 1994 until 2004, directly responsible for personnel administration for all Town, Public Safety, and School Department employees; and,
WHEREAS: Gayle M. Shattuck was appointed by Town/City Manager Michael J. Driscoll as the Personnel Director for Town/City of Watertown on February 26, 2004, for which she discharged her duties professionally, faithfully, fairly, and honorably; and,
WHEREAS: During Gayle's tenure, she served on various committees assisting the Administration and City Council on Screening Committees of Candidates, Budget and Bargaining Teams, and as the liaison for the Commission on Disability; and,
WHEREAS: Ms. Shattuck worked tirelessly in her understated manner to be a strong advocate to the Commission on Disabilities by developing policies and procedures, suppo1iing their mission to serve those affected with disabilities and their families; and she served consecutively up until her retirement on Friday, April 28, 2023; and,
WHEREAS: Gayle, in her retirement, can now enjoy her time with her beloved husband, Mark, and her two "favorite" sons, Brian and Derek as they continue to share her joy of traveling … "It's not about the destination, it's about the journey!" and, together, join in her next adventure of discovering their new home in Vermont.
NOW THERFORE BE IT RESOLVED: That the City Council, acting on behalf of the people of Watertown, hereby extends their deepest appreciation to Gayle and takes great pride in honoring her and we thank her for her many years of service and extend its heartfelt congratulations to
Gayle M. Shattuck on her Retirement as Watertown's Personnel Director
IN WITNESS WHEREOF, we have hereunto set our hand and caused the Great Seal of the City of Watertown to be affixed on is 25th day of April 2023