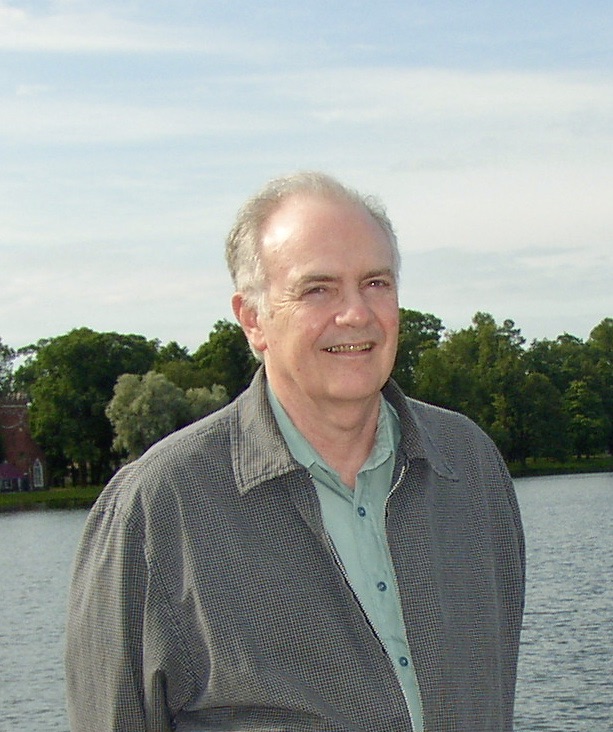 By Richard Scafaldi
Tribute to a Friend: Tom Neylon, 1943-2023
Those of you who knew me in the Boston area will remember 'Professor' Tom Neylon. Tom played piano with me in our band, The RPM's for about 15 years, which I think is a record for 'years served'. I can sincerely say that every minute was a pleasure.
The story of how we came to play together is somewhat amusing. Tom was a voracious record collector who liked to order records from the Down Home catalog, which-back in the 1980's-had import records that you could not get in the USA. And he had great taste in music, from 50's Rock & Roll, to straight out Rockabilly, Rhythm & Blues, and Blues of all varieties. He would trade in some of these at Nuggets Records, where I worked at the time. My colleague, Rob Hart, and I would look forward to his visits because we wanted his records! We called him 'the Down Home guy' because we didn't know his name. As the years passed, I kept running into Tom and his wife, Sheila, at many of the best local concerts-invariably really good American Roots artists.
Eventually we introduced ourselves and started sitting together. Tom had mentioned that he played piano, but was very deprecating about his abilities, so it was some time before we got together to play. When we finally did-it was a revelation! Tom had a ferocious left hand, and was completely versed in the styles of Little Richard, Fats Domino, Jerry Lee Lewis, to name a few. We brought Tom into the RPM's around 1990 and immediately integrated his piano into the band. Tom's powerful rhythm enabled us to tackle a wide variety of styles over the years. We played hundreds of shows together. By the time we ended up in 2005 at Ryle's Jazz Club, we were playing an eclectic mix of Blues, Jump, Swing, and Rock & Rock.
Tom started playing in the early 1960's with The Rhythm Rockers, who had previously backed Massachusetts Rockabilly legend, Ricky Coyne ("Rollin' Pin Mim"). After that came the Alfas, Andre and the River Rats (wearing black berets and turtlenecks) — finally ending up as Sixpence in the early 70's. After The RPM's broke up, Tom played with Sweet Melissa & Chris 'Stovall' Brown, and several other acts.
Tom was a lifelong educator, teaching for 41 years at Watertown High School, where he was well loved. He also taught at Northeastern University College in Boston. That's where the 'Professor' nickname came in. I would always give Tom a big build-up to the audience when I was introducing a Jerry Lee Lewis song. Tom's Jerry Lee songs were always a show-stopper that brought us a big hand! I used to say that he was our 'secret weapon'.
Although Tom was always the oldest in our group, he was also the most considerate and helpful over the years. Often it was just he and I loading and unloading huge amounts of musical equipment at 3 AM at our practice space near Fenway Park. He could have begged off-the other guys often did-but not Tom. To me, Tom was not just a band mate-he was a great friend. We had so much time to talk and joke and play music together as the years went by. I am grateful for that. Tom was a true gentleman, a kindly and wise soul, and a good friend. I will not forget him.
Obituary
(Provided by MacDonald, Rockwell & MacDonald Funeral Service)
A graduate of Boston College and Harvard Graduate School of Education, Tom taught English at Watertown High School for 41 years from 1965 to 2006. He enjoyed his students and the collegiality of his fellow teachers.
Many students thanked him for how he prepared them for college. Tom also taught at Northeastern's University College. In 2006 he was Watertown High School Teacher of the Year. He was active in Teachers Association activities. He attended the Massachusetts Teachers
Association conference in Williamstown. He delivered a paper on teaching writing in Long Beach, California.
Tom played piano in several bands. He had an encyclopedic knowledge of American Roots music. He was an indefatigable collector of LPs and CDs. He is survived by his wife Sheila (Cassidy), daughters Deirdre and Jessica, sisters MaryEllen, Lorraine, and Christine O'Brien, and his brother John.
Alzheimer's stole everything from Tom and stole him from us. Alzheimer's is not a battle or a journey or a memory problem. It is a neurological hell. The family would also like to thank all those who tried to help: doctors, nurses, aides, memory cafes and care, adult day care, jog your memory, the local Alzheimer's Association, and hospice.
No service is planned. Should you wish to make a donation in Tom's name, consider wwoz.org or Offbeat magazine in New Orleans or the MSPCA. If you wish to leave a message for any family members, please do so at macdonaldrockwell.com.