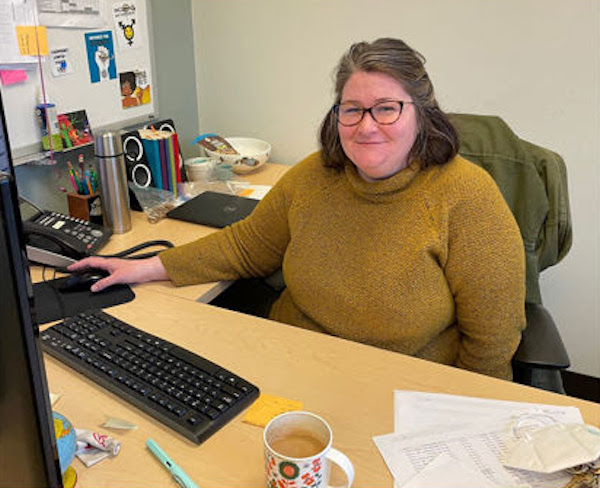 After just over a year working as permanent Director of the Watertown Free Public Library, Caitlin Browne announced her resignation at the Board of Trustees meeting on May 2.
Browne was appointed the new Library Director in April 2022, succeeding longtime director Leone Cole. Prior to that, she worked as assistant director at the Library for many years, and served as interim director after Cole retired.
At the May 2 Trustees meeting, Browne publicly announced her resignation, which she had already sent to the board.
"I think you read my resignation. It's (for) personal matters and it wasn't a decision I made lightly. It's what I need to do at this point in my life," Browne said. "I will miss this place."
Leanne Hammonds, chair of the Library Trustees thanked Browne, and said, "I realized it was a tough decision. I want to say I hope it's the best decision for you right now."
The Trustees will hold a special meeting on May 16 at 7 p.m. to discuss the search for a new Library Director. At the May 2 meeting, Trustees said they may go with the same search firm that was used in 2022, Community Paradigm.
Trustee Rose Mary Su recommended that the Trustees and library staff start preparing for the transition.
"The thing I was starting to think about was how do we smooth out the transition so Caitlin is not super stressed out while doing all the other things," Su said.
Browne said she has already started to make a list of priorities for after she leaves.
Su suggested that the three Trustees not on the search committee last time do the search this time. In 2022, Hammonds, Teddy Kokoros, and Shep Ferguson served on the search committee along with two members of the library staff and two resident appointees. The three Trustees who did not serve on the prior search committee are Su, Sara Keary, and Maja Young.