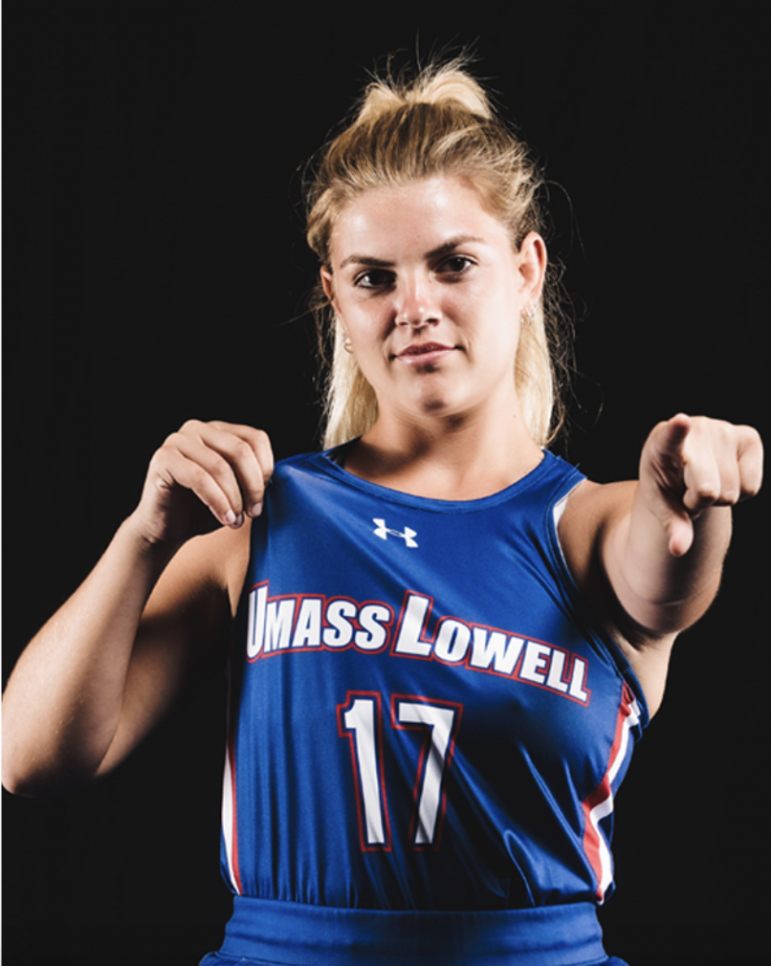 The following announcement was provided by UMass Lowell Athletics:
UMass Lowell Field Hockey Head Coach Shannon LeBlanc announced her team's captains for the 2023 season. Rising-seniors Alissia de Vries (The Hague, Netherlands), Mirthe Gans (Tiel, Netherlands) and Aurise Tattrie (Watertown, Mass.) have all been named to the leadership role for the first time this year.
"Ali, Aurise and Mirthe are fantastic leaders as individuals, but as a group, they will be very influential in our success this coming fall," said LeBlanc. "They all have unique qualities that the team admires, but they are all passionate, love to win, and have a team-first mentality. They have truly grown and flourished as young women over the past three years and have had great mentoring by our previous captains, so I know they will continue our tradition of strong leadership."
de Vries had a breakout junior campaign, as she started all 19 games for the River Hawks and finished third on the team with a career-best 12 points. The back tallied a pair of goals, in addition to leading the way for the squad with an impressive, eight assists. Following the 2022 season, de Vries was named to the America East All-Conference Second Team, as well as the 2022 NFHCA Division I All-Northeast Region Second Team.
Gans was also named to the America East All-Conference Second Team following the 2022 season, marking her first career All-Conference nod. The forward registered a career-high 11 points in the fall. Her personal-best seven assists ranked second on the team, and she scored a goal in wins against both LIU and New Hampshire.
Tattrie, a finalist for UMass Lowell's Comeback Athlete of the Year Award, started 16 of the 18 games she appeared in during 2022 after missing her first two seasons. She ranked sixth on the team with 999 minutes played. The back proved to be a crucial defensive presence, helping the squad allow just 1.6 goals per game this year.