The following piece was provided by Friends of Watertown Music:
After a pandemic-imposed hiatus, the Friends of Watertown Music was excited to revive its annual MusicFest tradition and on April 28th, and the community turned out to welcome its return!
MusicFest celebrates music and musicians, through a presentation of short performances – each between 5 and 20 minutes long. This year's attendees had the opportunity to choose among more than 40 acts across three spaces within the performance venue — Watertown Middle School. A dazzlingly wide variety of musical genres were featured, and performers and audience members alike spanned the decades.
An atmosphere of happy engagement pervaded the venue as attendees streamed in and began circulating throughout the performance spaces and the lounge areas.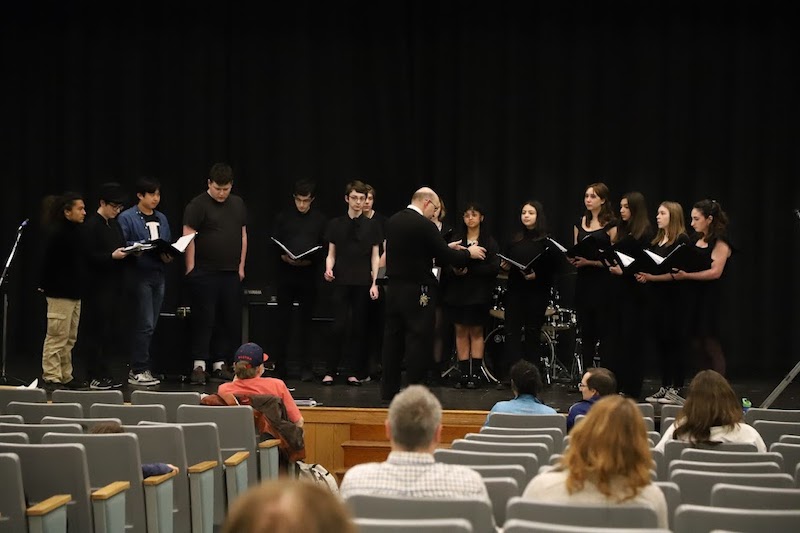 The musical performances kicked off with the thrilling voice of the esteemed tenor, David Rivera Bozon, and on the second stage, the smooth sounds of Charles Curtiss on baritone saxophone.
In a third space, an 'instrument petting zoo' allowed the curious, young and old, to experience the sounds from a collection of string, wind, or percussion instruments.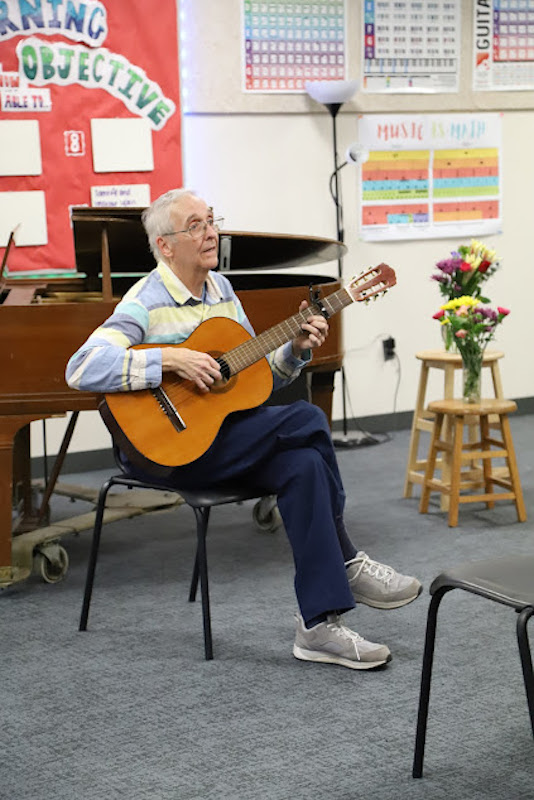 As the evening rolled along, the melodies of talented singers, acoustic or electric guitar bands, duos, trios, soloists, pianists, and horns, spilled forth from the stages. All were appreciated enthusiastically.
One concert attendee thoroughly enjoyed his sampling of performances. He opted to camp out by a stage, and just enjoy whichever musicians came along. He was captivated by Dr. Fred Schuetze's acoustic set, and entertained by The Goddang Brass band, which interspersed funny musical theater vignettes with cool jazz.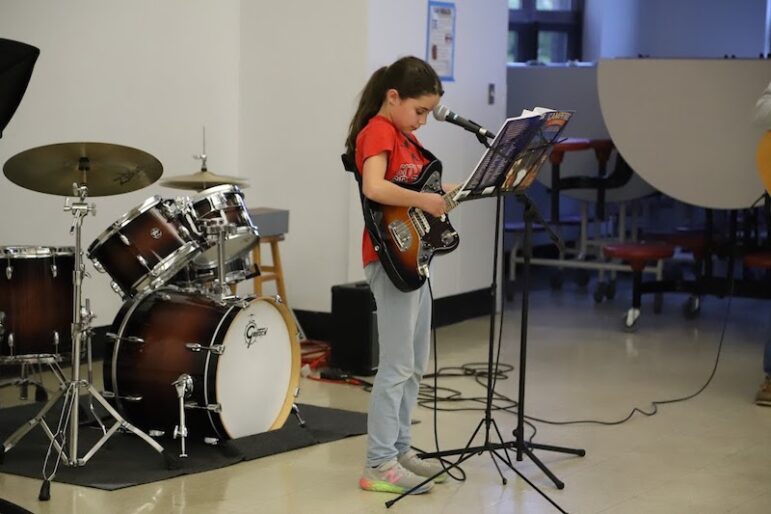 The Watertown Public Schools also turned out their best and brightest, from the Saunders Family Band, to the Mr. Spano-Mr. Thew sax duet, to Mr. Wulf and the WHS Chorus, Mr. Loughran's electric guitar set, and Ms. Varsos's soaring vocals. The TPG saxophonists and budding rock stars, the Carolina Reapers had their audiences dancing in their seats. Many talented student or parent-student acts performed, some of which will soon be highlighted on the Friends of Watertown Music's Facebook page.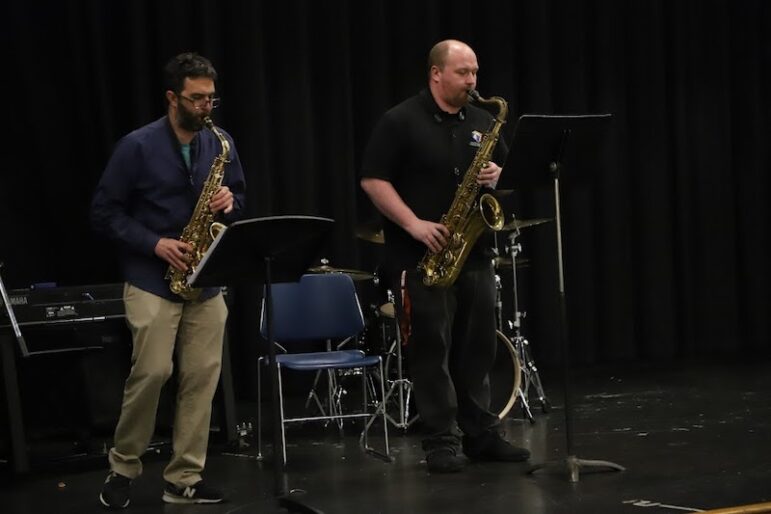 Helping to close out the evening's events, The Good Noodle revved-up the auditorium audience before The Wild Wannabees rocked-out with classic covers, the Willow Flute Ensemble and the Doppler Effect showcased their virtuosity, and Ruth Rappaport and Joe Pete Wetherbee provided sweet serenades, allowing audience members to wind down in their preferred style.
The Friends of Watertown Music wish to gratefully acknowledge the participation and support of so many members of the Watertown community. It certainly was a warm welcome back for our local musicians, and a strong validation that music matters!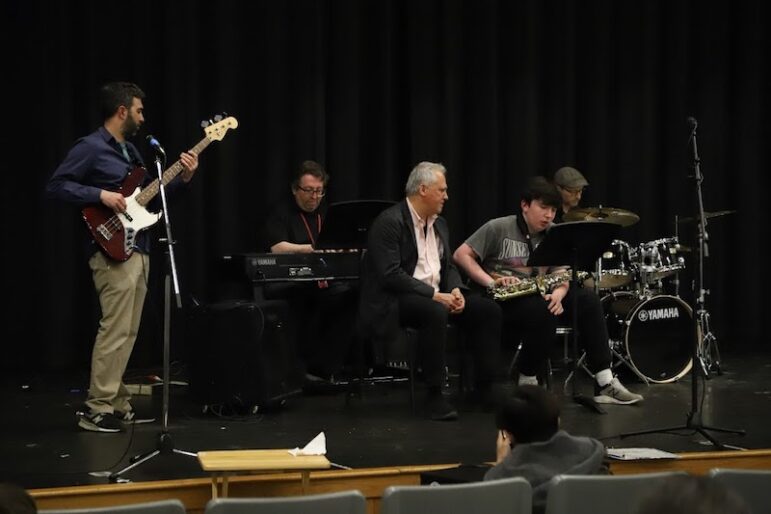 The Friends of Watertown Music is a 501(c)3 organization dedicated to enhancing the music programs of the Watertown Public Schools.