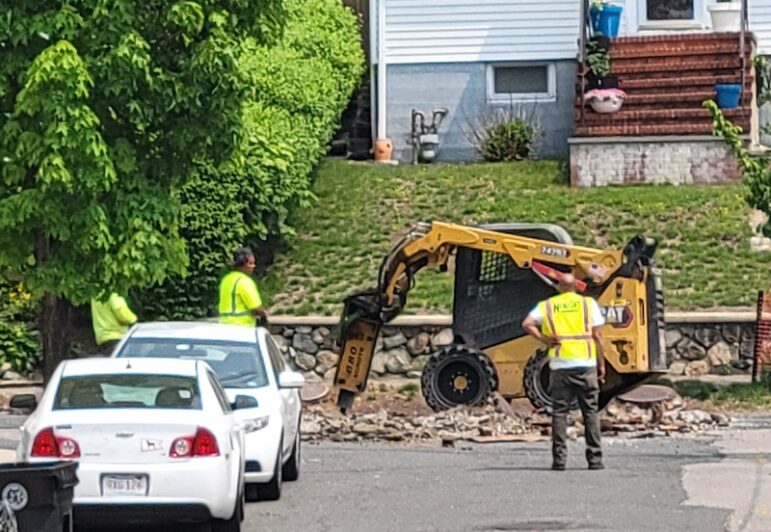 Parts of Highland Street will be closed this week as crews work on the reconstruction of that street. That is one of several projects going on in Watertown this week, and beyond.
The City plans to reconstruct Highland Avenue, from Lexington Street to the City line just before Longfellow Road, according to the Department of Public Works site. The existing roadway pavement and gravel sub-base materials will be ground up and reused to create a new base for the road which will then be repaved. The project contract was awarded to Newport Construction
"The work will also include new concrete sidewalks and driveway aprons located within the City's right-of-way lines. The goal of the project is to rake a "complete streets approach" to the road to provide a better sidewalks along Highland Avenue and will also include granite curbing, grass planting strips, new shade trees, and tree pits for stormwater treatment and at select locations," according to the DPW site. "Traffic calming techniques, such as raised intersections, will also be considered to reduce vehicular speeds on the street and improve pedestrian safety."
The Highland Street project started mobilization during the week of April 17, and also includes the reconstruction of Chapman Street. Drainage installation took place during the weeks of April 24, May 1, and May 8.
This week's works on Highland Street includes lowering of manhole castings.
More Road Projects
Other projects include sidewalk reconstruction of Belmont Street from Mount Auburn Street to 88 Belmont St. This week's work includes pouring of concrete on sidewalks on the Cambridge side, and next week concrete will be poured on the Watertown side. That project is being overseen by the City of Cambridge. See more info here.
The City is rehabilitating sanitary sewers around town. This week's works includes the area next to the Riverbend Office Park building off Galen Street, and at the corner of Galen and Watertown streets.
As part of the City's annual road reconstruction program, work is being done this week on Francis Street. This week the contractor will continue drainage installation on that street.
The list of Developer Mitigation Projects being done this week includes:
Arsenal Street at Elm Street signalization: Contractor will begin work on the hotel side of Elm Street
Coolidge Avenue Improvements: Contractor will begin curb and sidewalk work in the vicinity of 22 and 48 Coolidge Ave.
Walnut Street Improvements: Contractor will mobilize and begin drainage work in the vicinity of 85 Walnut St.
Other Utilities Work includes:
Mt. Auburn Street crews will continue gas services and connections between Taylor Street and Walnut Street. Crews will be working at various locations between School Street and Arlington Street and will continue installing main on Arlington Street.
NIGHT WORK — Crews will be working at the intersection of Arsenal Street and Arlington Street.
Crews will begin installing gas main on Galen Street, between Hunt Street and #66 Galen Street.
Crews will continue gas main replacement on Russell Avenue between #93 Russell Avenue and Bellevue Road.