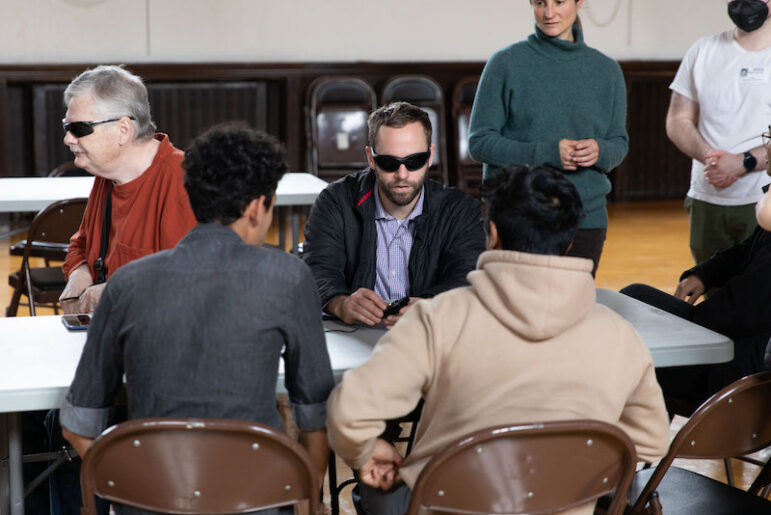 The following announcement was provided by Perkins School for the Blind:
Perkins School for the Blind announces the launch of the Howe Innovation Center at Perkins. Named in honor of Perkins' forward-thinking founding director, Samuel Gridley Howe, the Center is designed to unlock the power of the entrepreneurial and disability communities to create purpose-built solutions for a more accessible world.
Every day, entrepreneurs and designers work to incorporate technology into new products to benefit the growing disability population, which is estimated to be 1.85 billion people or approximately 15 percent of the global population. In the disability tech field, these companies are leveraging recent advances in natural language processing, computer vision, and wireless communication to unlock accessibility for people with disabilities.
With access to a large pool of children and adults with a range of disabilities, Perkins is uniquely positioned to connect entrepreneurs and technologists working in this space with real users who can provide market research, user testing and feedback. The Howe Innovation Center will connect people with disabilities to the innovation community – entrepreneurs, technology companies, consumer products companies, and others engaged in the space – to discover and design solutions for the most pressing accessibility problems in employment, education, and daily living. By connecting companies with the customer base, the Center hopes to make it easier for product creators to codesign useful solutions.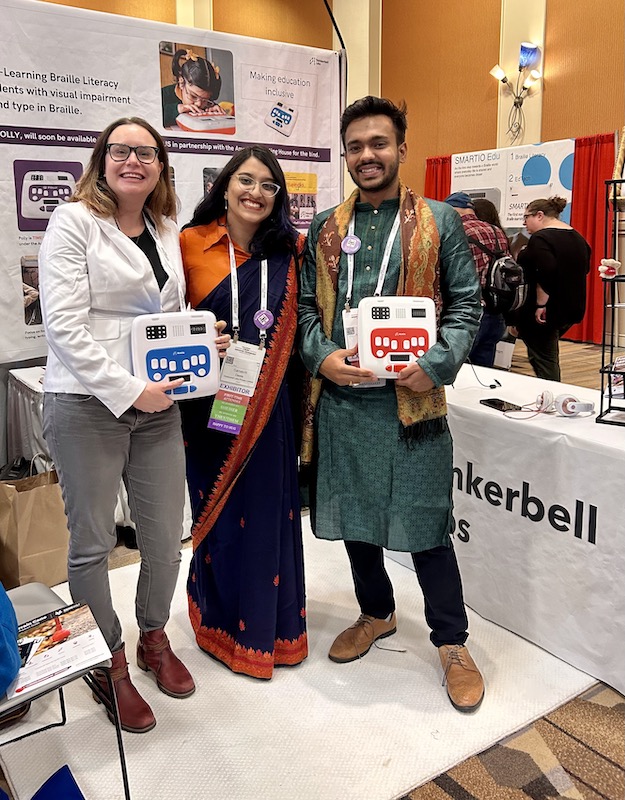 "The Howe Innovation Center is a natural extension of Perkins' ongoing work to build a world where people with complex disabilities and visual impairments can thrive," said Executive Director of Innovation, Sandy Lacey. "We believe that accessibility and inclusion are human rights. By amplifying the lived experience of people with disabilities and creating programs that support innovation, we will eliminate friction points for entrepreneurs and accelerate product innovation for the disability community."
Serving as a resource for innovators, the Howe Innovation Center will gather and share market research, highlight progress and barriers, and facilitate the processes of user-centered design, strategic partnerships, and investment. This comprehensive and interconnected approach will channel innovation efforts toward the most critical design challenges, leading to more practical and user-focused solutions that real people are more likely to adopt. The Center has created a growing database of over 750 assistive technology companies globally to track products under development, identify where there is the most activity, and discover what needs are not being addressed by current projects. The Center has also curated a list of over 300 VC and angel investors that will be made available to community members as an open-source database.
Collaboration with mission-aligned leaders in accessibility and disability technology made the Howe Innovation Center possible. Perkins established an Advisory Group of industry leaders to leverage a wide range of expertise in entrepreneurship, startup investment, community building, and the lived experience of those with disabilities. Additional expertise is provided through collaborations with Massachusetts Institute of Technology, Olin College of Engineering, and McKinsey & Company.
"Olin's work with Perkins' Howe Innovation Center is well-aligned with our strategic goals around 'engineering for everyone' and 'impact-centered education'," said Paul Ruvolo, Educator & Engineer, Olin College of Engineering. "Specifically, our students will gain the tools, connections, and knowledge to learn to design, build, and engineer a more inclusive world while having an impact during their time as undergraduates. We are excited to work with Perkins as they bring together participants across industry and academia to unify the fragmented market of disability tech."
Perkins School for the Blind is the worldwide leader in education services for children and young adults with multiple, complex disabilities and visual impairments. As an international NGO, Perkins is infinitely innovating to solve longstanding and emerging problems facing its communities, students, and families.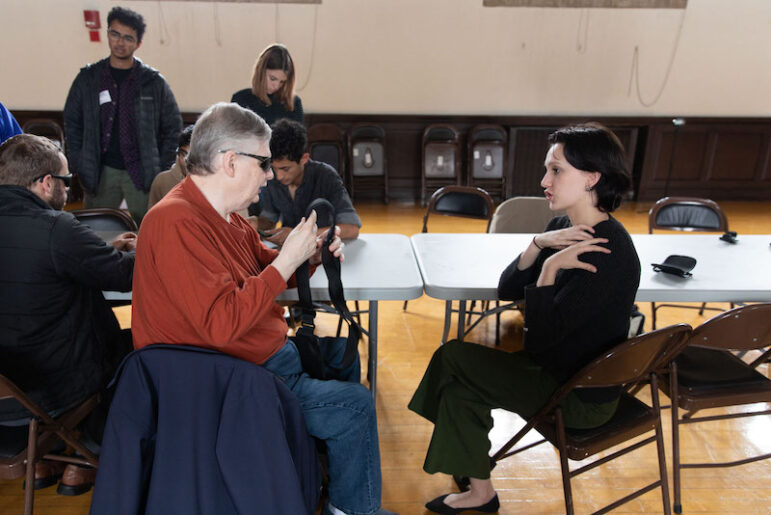 About The Howe Innovation Center at Perkins
The Howe Innovation Center at Perkins is designed to unlock the power of the entrepreneurial and disability communities to create purpose driven solutions for a more accessible world. The Howe Innovation Center amplifies the lived experience of the disability community, catalyzes innovation, and connects and convenes partnerships between key innovation ecosystem players. In 2014 Perkins School for the Blind received MassTLC's Distinguished Leadership Award for its work to solve real-world accessibility problems. The Howe Innovation Center builds on that foundation, demonstrating Perkins' ongoing commitment to innovation on behalf of those who are blind, deafblind, or have multiple disabilities.
We invite you to be a part of our growing community and get access to our market research on innovation for the visually impaired. Join our community.