High above Watertown Square on a rainy Saturday, pink tights, skirts and hair in tight buns abounded at the Koltun Ballet Boston open house. Low levels of mild chaos permeated the proceedings as adults milled about in front of the coffee table avoiding abandoned street shoes, little kids curled up in parents' laps, and older students weaved their way through the crowd, preparing for their next class.
Presiding over all of the leotard-clad tumult are Alexandra Koltun and Alex Lapshin, the founders of the school, which just recently won their fourth Youth America Grand Prix award for Outstanding School in the past six years. For the last 20 years, YAGP has been one of the most prestigious international annual ballet competitions and scholarship programs that sees more than 10,000 dancers compete.
"We did great! We worked very hard," Koltun told Watertown News. "We'll continue working hard so we can stay on top. I tell my students it's always hard to stay on top. You have to keep producing."
Originally from Russia, both Koltun and Lapshin began their careers with prestigious Russian ballet companies — Mariinsky/Kirov for Koltun and Bolshoi for Lapshin — eventually earning the rank of soloists. Their dancing took them all over the world, including stints at the Boston Ballet for both of them, before they founded Koltun Ballet Boston in 2012. They still have the bearing of professional ballet dancers: slender builds, ram-rod straight backs, feet that turn slightly out when they stand, no-nonsense but approachable attitudes.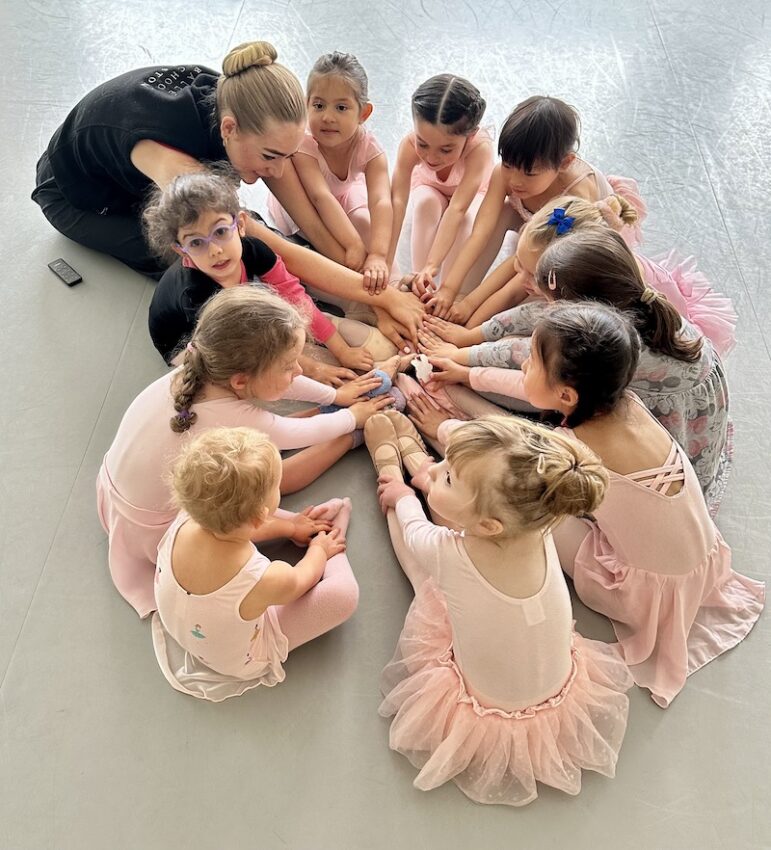 Lapshin has been in the industry for more than 40 years total, he said, and admitted that while it's not the most popular form of dance, ballet nonetheless has a lot to teach. "It's a beautiful art form," he said. "A lot of people see the beauty. It helps people learn to be creative. It helps girls develop beautiful posture and it's a workout that involves the whole body."
On an average week the studio sees between 70-100 students. Lapshin said they had several dozen families come through on open house day to try the studio out for the children. But it's really a two-way audition: Koltun and Lapshin need to see if the students are a fit for the studio just as much as families need to determine if the studio is a fit for them.
"We are looking for particular body types and actual ability," Lapshin said. "They need to have a sense of movement and coordination, and a commitment and a desire to do this. As they get older it's not just 'fun fun fun.' You have to come and work and be ready."
"To be honest I'm a perfectionist," said Koltun. "In my classes I'm strict but I'm loving. When I'm looking at my students, the first thing I look for is initial talent. Natural ability to be a performer. I tell the parents, I have to have a body to work with. And then it's the support of the parents, the community, the school and the teachers to turn them into a dancer."
For the dancers themselves, the intensity of the training was part and parcel of what drew them to the school. Bennett Ross, 17, drives 50 minutes from Hingham almost every day to dance at Koltun. "I had seen them [the studio] on Instagram and at YAGP, and saw them getting outstanding school," she said. "I had seen how they work and liked the hands-on training that I felt I wasn't getting."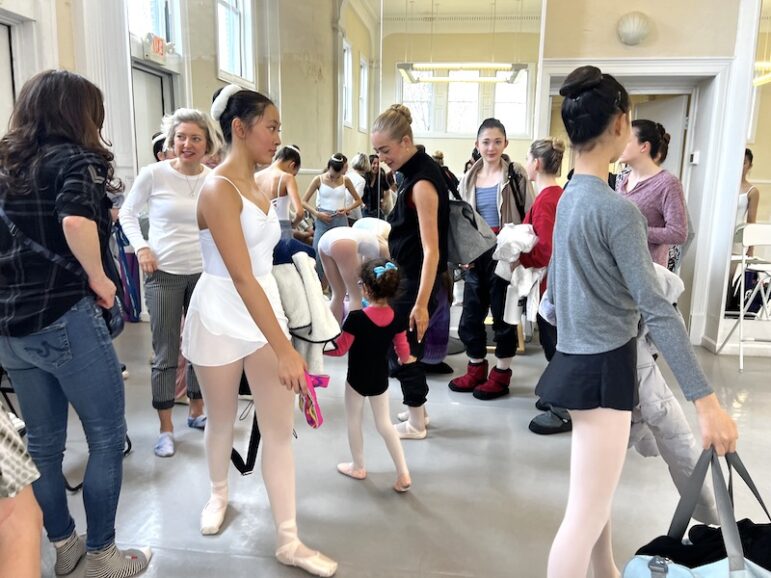 Ross is about to graduate from high school and has already secured herself a trainee spot with Ballet Frontier of Texas. "It's all Russian technique and it's intense," Ross said of Koltun. "But I feel like that's what got me where I am. I wouldn't be able to dance without it."
Ross's mother, Robin, said that Koltun's hyper-focus and intense teaching methods are different from the treatment her daughter gets in other areas of her life, in a good way. "It's a work ethic that, as her mom, watching your kid learn from them, it's just a perspective I think most kids don't get," she said.
Maja Hanson Currier, another Koltun mom, has three girls at the school who started dancing at ages 7, 9 and 11. Now they're 12, 14 and 16, and the family commutes from Boston to Watertown for the studio six days a week.
"We tried a bunch of different sports for [the girls], and nothing really took," she said. "Nobody wanted to run or be outside doing soccer. For our oldest, [ballet] just seemed to suit her. And Alex and Alexandra were principal dancers, so what could be better. There's no better place." "The things that are trending in wellness these days — you know, flexibility, consistency, strength — these are things that ballet has always had," she said.
Hanson Currier's middle daughter, Brigette, prances by her mom as she's coming out of class. "I love ballet because it's just such good exercise and really fun," she said. "You can really feel the music."
The studio will be celebrating its 10th anniversary on June 3rd of this year. What will the next ten years bring?
"We want to expand and make more choreographers," Koltun said. "We want to grow young choreographers." In fact, for the studio's summer intensive they'll be bringing back a former student as a guest choreographer for the summer students. Also on the docket: beefing up the studio's contemporary dance class offering.
"We're excited for the next generation," she said. "It's our work together, with students, our vision with parents who trust us and bring their kids everyday, it's the training, the love of dance, the love of the coach, the trust and loyalty. We create that positive kind environment for the kids. We help them succeed in all kinds of ways."