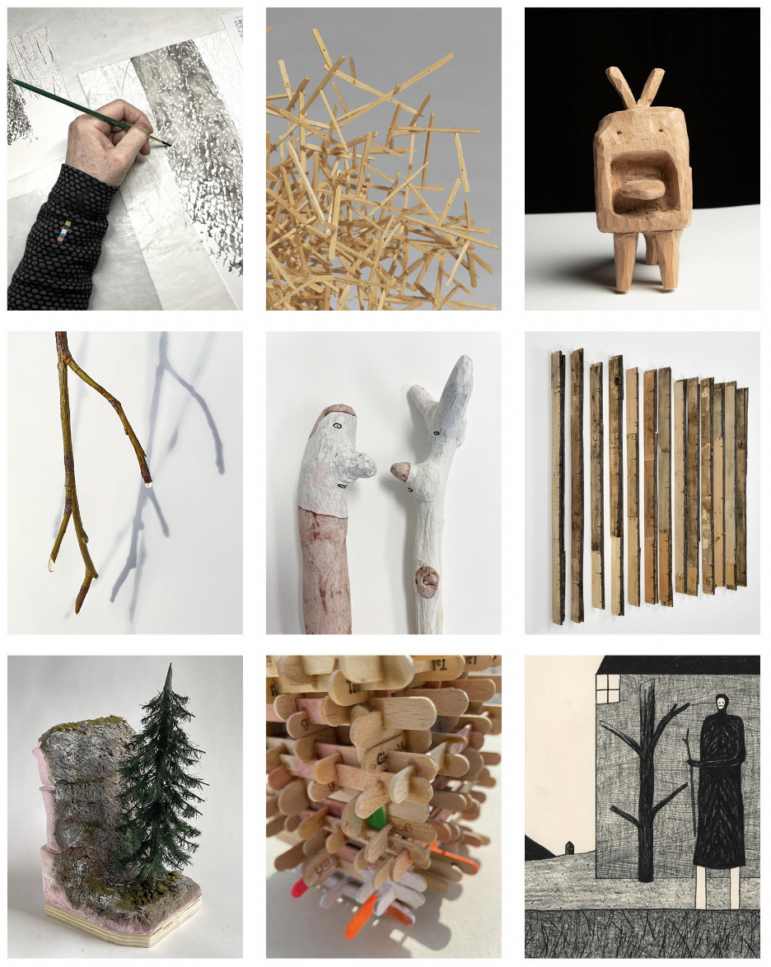 The following information was provided by Storefront Art Projects:
Storefront Art Projects' current exhibit is Stick People, a group show featuring the works of nine artists.
For Stick People, Rebecca Doughty gathered together nine artists whose work makes use of trees in all their forms. A wide variety of materials are used, from ink or charcoal on paper, to video, to discarded wooden pallets, lumber scraps, manufactured popsicle sticks and toothpicks, to fallen sticks gathered from the forest floor. Trees are represented or transformed. Stick People includes invited artists from Massachusetts, Vermont, Michigan and Ireland.
WHERE: 83 Spring St., Watertown
WHEN: May 13 – June 24
Opening reception: Saturday, May 20, 1-4 pm
We hope you can visit