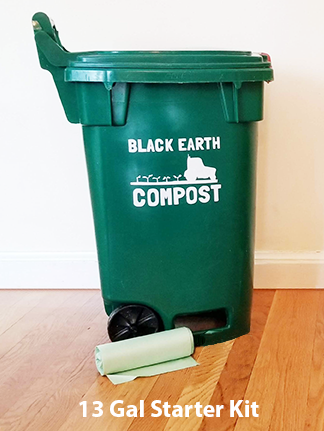 Watertown residents can now sign up to be part of the curbside composting program, run by Black Earth Compost.
The company provided the following information:
Black Earth Compost (BEC) is excited to announce a new partnership with the City of Watertown! Watertown's program provides free weekly curbside collection of food scraps and other organic materials. Please view the complete compostable guide for more details on everything that can be collected in your compost bin. As part of the program, you will receive a starter kit and online account to manage your service. The starter kit includes a 13-gallon wheeled tote with locking lid to place on the curb for pickup and a roll of compostable bin liners.
This program is only open for residents in buildings with fewer than 8 units that have city-provided trash and recycling pickup. If you have questions about eligibility, please email: recycle@watertown-ma.gov
If you are not eligible for curbside collection, Watertown provides free drop off collection of food scraps at its Recycling Center. That option is open to all Watertown residents.