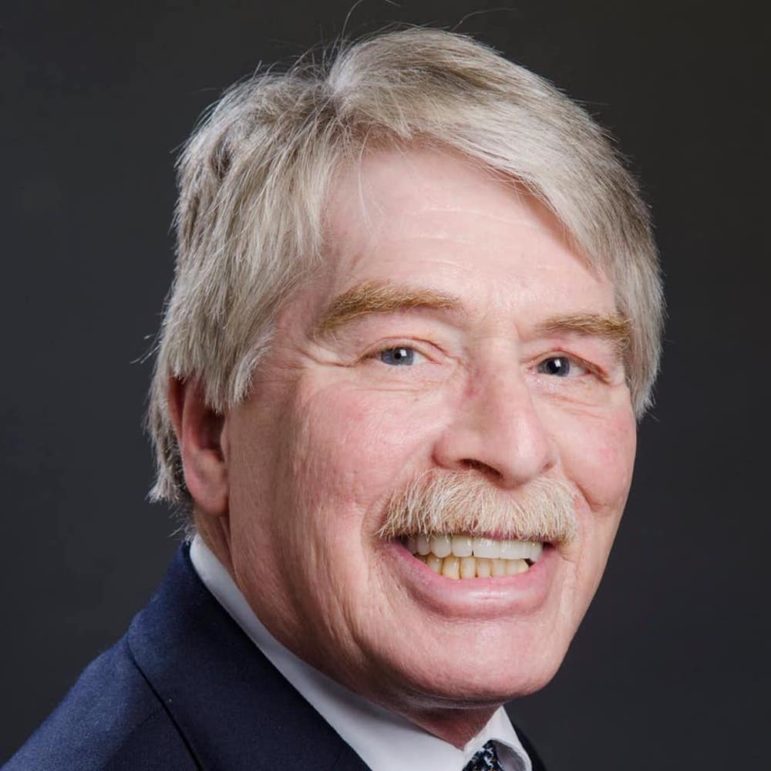 The following letter was provided by the The Richard Marcus Scholarship Committee:
Dear Editor,
We, the Scholarship Committee, congratulate the recipients of The Richard Marcus Scholarship.  Richard Marcus was a local political activist. He was a real estate agent who, with his wife, Mary, raised their four children in town. 
Born in Boston, Richard's parents came to America from Austria and Germany as World War II refugees. He never forgot what the United States of America did for his family and wanted to ensure that its greatness was shared by all. 
He made his first foray into community improvement through the schools. He worked with other parents to improve the education for their children with learning disabilities. Today, Watertown children with ADHD, dyslexia, autism and other learning challenges continue to benefit from this work. He supported several progressive causes, including Progressive Mass and criminal justice reform, and several progressive candidates. Through this work, he also mentored a future state senator and state representatives. Richard unexpectedly passed away on April 24, 2019. He left behind many friends, a strong community of like-minded individuals, and a grieving family who loved him tremendously. This scholarship was created to honor his legacy.
On May 25th, Zuhayr Masud and Thandiwe Baker were each awarded $2,500. Zuhayr submitted a powerful essay. He has strived to overcome challenges, and continues to succeed. He will attend Wesleyan University in the fall and has several academic interests. In addition to being self-employed, he is the class president, belongs to various school clubs and activities, advocated for Watertown teachers during their strike, worked on the state's Fair Share Amendment campaign, and led the effort to make prom tickets more affordable in order to make Prom more accessible.  Zuhayr walks the walk when it comes to equity, commitment and community.
Like Zuhayr, Thandiwe has had to balance home life with her academics, school activities and community service. Thandiwe submitted one of the most eloquently written essays. She will attend Barnard College this fall and study sociology. She works part-time and participates in numerous clubs and activities, often taking on leadership roles, such as co-editor of the school paper. In these roles, she demonstrates that elusive leadership skill of shining the light on others.  Thandiwe will not only continue to thrive but will also advance the lives of her peers.
These students have taken the best parts of themselves and their experiences to forge who they are today. We are glad for the opportunity to have read their essays and hope for continued success in their college experiences.
We received 57 essays, and we learned that this generation is very vocal, intelligent in many different ways, brave in many other ways, and extremely kind-hearted.  The need for scholarships is greater than ever. At one time, the government heavily subsidized higher education, reaching an all time high of 95 percent. Today the subsidy is about 3 percent, making the financing of higher education an almost impossible feat! If you would like to join our efforts and contribute to the Richard Marcus Scholarship, then please submit a payment to ActBlue at https://secure.actblue.com/donate/rmsf or send a check to the committee at 56 Cuba St., Watertown, MA 02472.
Thank you,
The Richard Marcus Scholarship Committee
Anthony Kelley
Caroline Bays
Diane Tiernen
Kurt Kaletka
Will Pennington
Meredith Fields
Rita Colafella