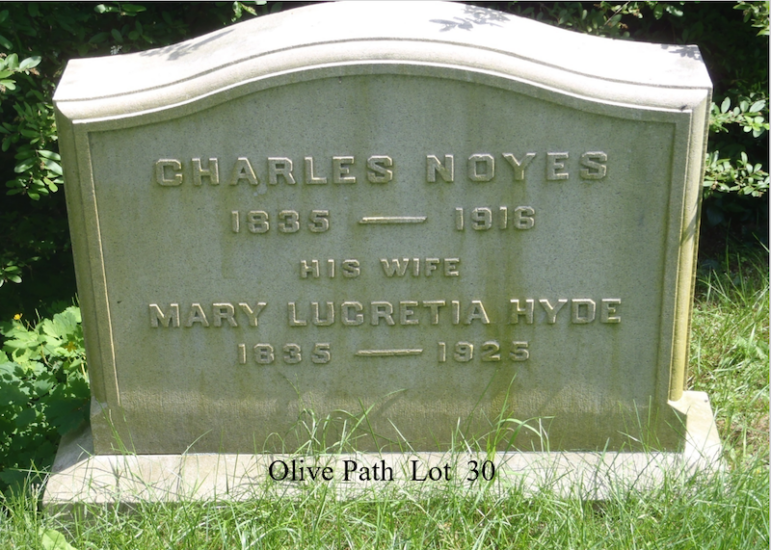 By Bill McEvoy
In honor of Memorial Day, local historian Bill McEvoy has compiled histories of some of the Civil War clergy who are buried at Mount Auburn Cemetery. This is part 13 of 15.
Reverend Charles Noyes was born October 26, 1835, in Petersham, Massachusetts, and died on May 23, 1916, in Norwich, Connecticut.
He attended the Hopkins classical school in Cambridge, and later the Cambridge High School. He graduated from Harvard College in 1856 and from the Harvard Divinity School in 1859.
In January 1860, he was installed as the pastor of the Unitarian society at Brighton, Massachusetts, from which he resigned in 1864 due to ill health.
He had served as a volunteer nurse at Fredericksburg, Virginia, after 1864, battles Wilderness and Spotsylvania. In May of 1864, he became the chaplain of Galops Island in Boston Harbor.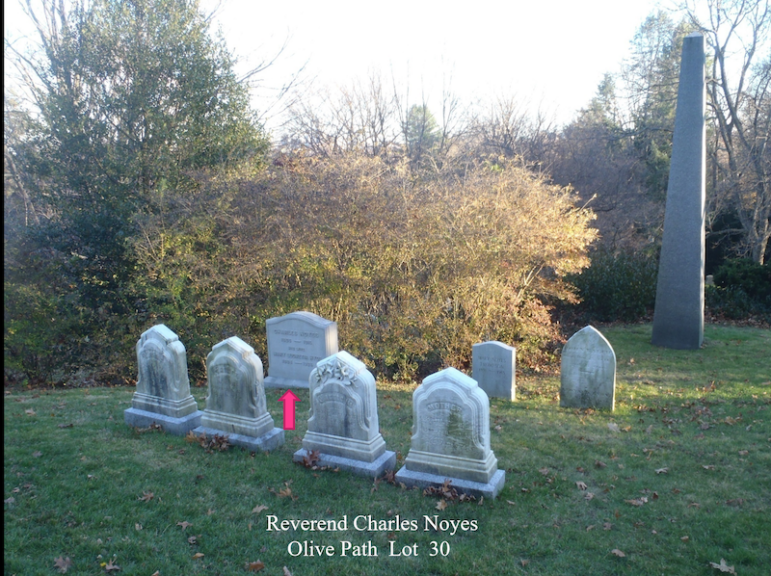 He later worked at various churches, including Northfield and Clinton Massachusetts, and Cincinnati, Ohio. In 1882, he went to Portland Oregon for two years.
In the spring of 1884, he became the pastor of the Unitarian Church in North Andover. Later, he held the position held to August 1904, when resigned and became, Pastor Emeritus.
Find the gravesites of the Civil War Clergy by entering their name here: https://www.remembermyjourney.com/Search/Cemetery/325/Map Bill McEvoy can be reached at billmcev@aol.com