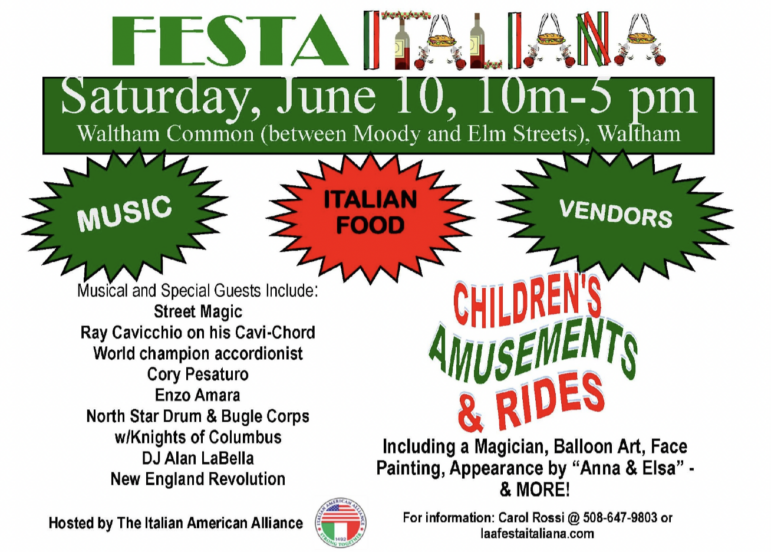 The following announcement was provided by Festa Italiana:
Come One, Come All
Cheers everyone! The much-acclaimed Festa Italiana, an Italian style festival, is returning to the (Waltham Common):
610 Main St. Waltham, MA 02452.
Saturday, June 10, 2023
(10 am – 5m )
(Rain date June 11th).
Come and enjoy a fun-filled day of live entertainment; music; dancing; food; crafts; children's amusements; games and activities; culture; etc. The event aims to please everyone, young and old.  
It is hosted by The Italian American Alliance; www.theitalianamericanalliance.com; and it is a celebration intended to promote the ITALIAN culture and heritage.
The Alliance aspires to promote cooperation between its members and the community, while reinforcing the society's common goals and preserving the historical significance and achievements of the Italians and the Italian Americans. 
GATHER YOUR ENERGY, COMFY SHOES, GOOD APPETITE, AND BE AT THE WALTHAM COMMOM FOR GOOD TIMES ON JUNE 10th!!!