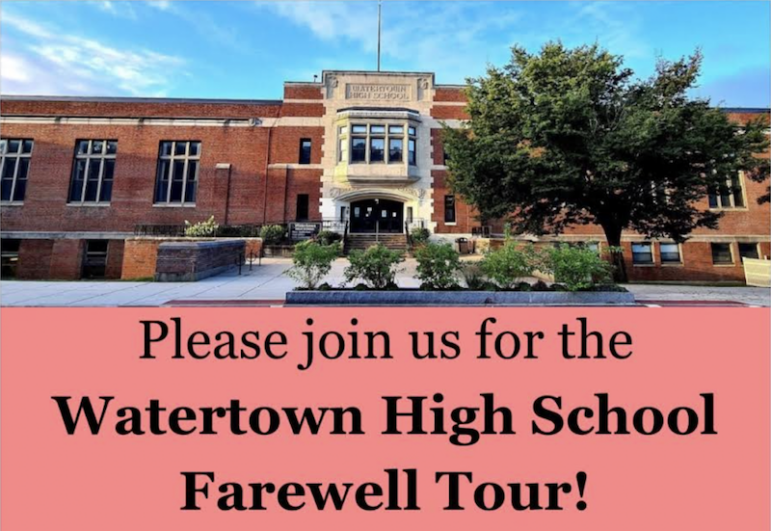 The public is invited to take one last look around Watertown high School before it is torn down.
Demolition is expected to start over the summer, and a new high school is planned to open in the same location in the spring or fall of 2026 (the temporary location will be Moxley Field — next to the Middle School).
The WHS PTSO will hold a WHS Farewell Tour on on June 22 from 6:30-8:30 p.m.
RSVP is not required, but appreciated. Suggested donation $10/person, proceeds benefitting the PTSO Scholarship Fund. See more details and RSVP here.