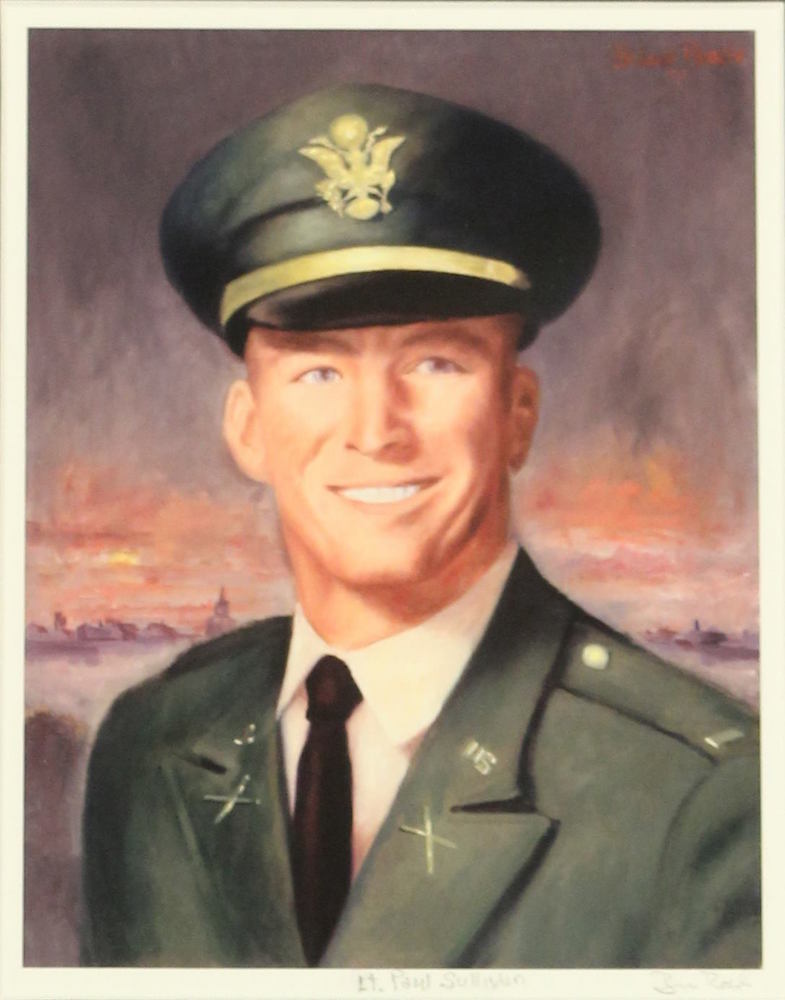 The following information was provided by the Lt. Paul Sullivan Scholarship Committee:
The Lieutenant Paul J. Sullivan Scholarship Committee is pleased to announce the 55th annual Lt. Paul J. Sullivan Scholarship Dinner. The Scholarship Award of $5,500 will be awarded to a deserving high school senior to perpetuate Paul's memory. There will also be awards for the other finalists.
This year's dinner will be held at the Sons of Italy, 520 Pleasant St., Watertown on Saturday, June 24th. A cocktail hour at 6 p.m. will be followed by dinner at 7 p.m. and then the awards. The cost of the dinner is $60.
Reservations may be made by calling Eleanor Donato at 617- 484-5569, or Thomas Sullivan at 617-924-7589. For additional information email donatomom@aol.com. Reservations should be made by June 4th.
Paul was a member of Sacred Heart Parish in Watertown and a graduate of St. Mary's High School in Waltham in 1961. He was a 1965 graduate of Boston College. During those years he participated on many area athletic teams, most notably in the areas of basketball and baseball. He worked for the Watertown Recreation Department as a park instructor.
After his college graduation, Paul taught at the West Jr. High School in Watertown and coached at Sacred Heart High School in Newton and St. Patrick's High School in Watertown. He volunteered for the Army, graduating from OCS and Ranger training. He was sent to Vietnam in early July, 1968 and was killed in combat on August 9, 1968. He left behind his wife, his family, and his friends, all of whom had been deeply touched by his life.
This Scholarship was established in his memory by his family and friends to be awarded annually to that young person who best exemplifies the kind of person Paul was. Including this year's awards, 375 young men and women will have received recognition and financial assistance as finalists. Hundreds of thousands of dollars have gone to college scholarships, sponsorship of athletic teams, and support of programs for youth.
Donations to the Sullivan Scholarship are always welcome. They may be mailed to:
The Lt. Paul J Sullivan Scholarship
PO Box 95
Watertown, MA 02471
To learn more about Paul and the scholarship please visit:
https://sites.google.com/view/lt-paul-j-sullivan-scholarship