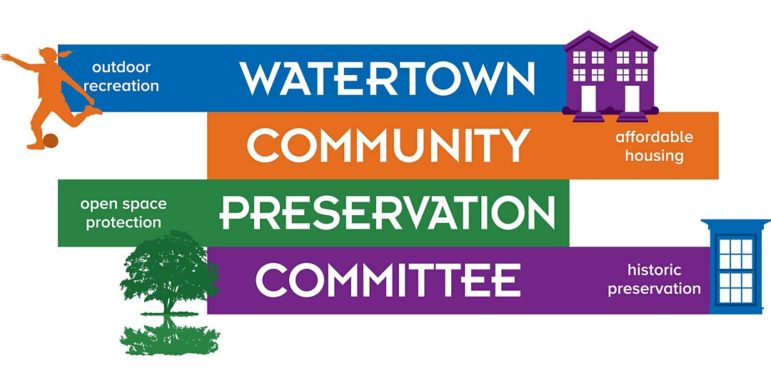 The following information was provided by the City of Watertown:
The CPA Annual Public Hearing will be held in the Council Chamber in City Hall on Thursday, June 15, 2023, at 7 p.m.
Don't miss the CPA Annual Public Hearing hosted by the Community Preservation Committee (CPC) in the City Hall, City Council Chamber.  You may also join remotely via Zoom: https://watertown-ma.zoom.us/j/91525442843. This event is a great opportunity to: 
Hear more about the recently funded CPA Projects;
Tell us your open space, outdoor recreation, community housing, and historic preservation priorities;
Learn how to apply for CPA funding; and
Get answers to your questions about CPA in Watertown.
Take our one question survey, What is one thing you would like to know about the Watertown CPA? 
You may send questions or comments in advance to Lanae Handy, Community Preservation Coordinator, at lhandy@watertown-ma.gov. Visit watertown-ma.gov/cpc for more information.