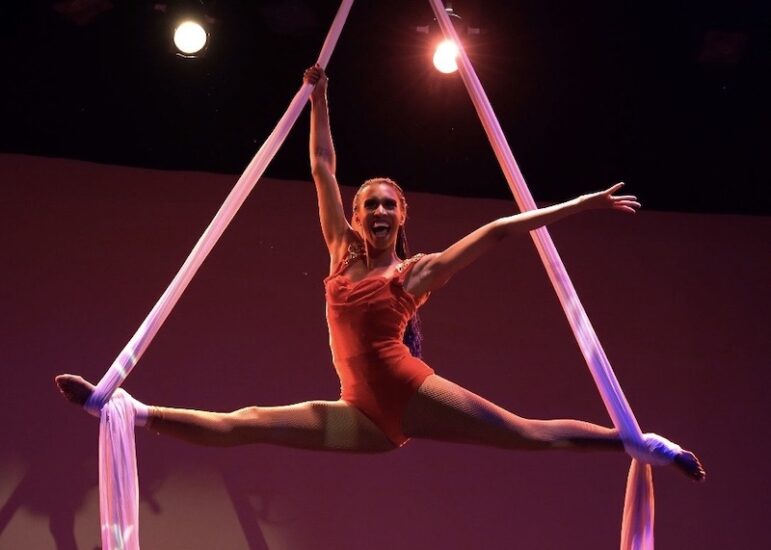 The following information was provided by the Mosesian Center for the Arts:
On Juneteenth, New England Black Circus, New England's only circus show from the diaspora, will perform at the Mosesian Center for the Arts in Watertown.
An all-Black cast of aerial and ground acrobats will share Circus Stories, based on their lived personal experiences, as they showcase their physical skills. NEBC is a Black-led group of circus performers based in Providence, Rhode Island, with a mission of supporting Black circus artists in New England by connecting them with training, resources, and performance opportunities. The troupe includes aerialists, contortionists, acrobats, and other circus artists.
Circus Stories will be performed on the Main Stage of the Mosesian Center for the Arts at 321 Arsenal Street in Watertown. The performance time is Monday, June 19, at 8:00 PM. Doors and bar open at 7 p.m. This event is recommended for audiences age 18 and older. Tickets to this General Admission event are pay-what-you-can on a sliding scale, with three price options: $56, $46, and $35 inclusive of fees. All seating is open, and choice of ticket type does not correspond to a specific seat or section. EBT Card to Culture tickets are available. Tickets may be purchased at the box office or online at www.mosesianarts.org.
For further information and details on all performances, exhibitions, and arts education programming at the Mosesian Center for the Arts, visit www.mosesianarts.org.