FOXBOROUGH — Watertown senior captain Casey Williams pitched a complete game with five strikeouts, but the Raiders fell by a run to Foxborough in the MIAA Div. 3 Tournament on Tuesday.
For the Round of 32, 38th seed Watertown High School traveled to face the sixth seeded Warriors. Along with strong pitching, Watertown had strong field work from senior captains Johnny Cacace, Robbie Iannetta and Daniel Tattrie.
However, Foxborough took the lead early in the first inning by scoring a run. The scoreboard would remain at 1-0 throughout the rest of the game. The Raiders finished the season with a record of 11-11.
Despite coming up short, the Raiders said they are still proud of the performance they showed through the entire game. Regardless of being the lower seed they felt they held their own, according to Iannetta.
"The game was a battle all seven innings and everyone gave everything they had. We had opportunities that we didn't capitalize on and the game could have went either way," he said. "No one likes losing but that game was something we can be proud of regardless of the final score."
While the season has ended for the Raiders, head coach Aram Manoukian looked back fondly at the season, as 11 wins is the most wins for the Raiders since 2014.
The Raiders repeatedly won games against favored opponents this season.
"Throughout the whole season we proved a lot of people wrong time and time again up until the last game of the season making a statement showing we can compete with anyone, even a tournament favorite. I couldn't have asked for a better senior season," said Iannetta.
The Raiders say goodbye to eight seniors; Payton Andrade, Cacace, Aidan Campbell, Brendan Campbell, Iannetta, Tattrie, Matt Tuccinardi, and Williams, who were all strong assets to the team.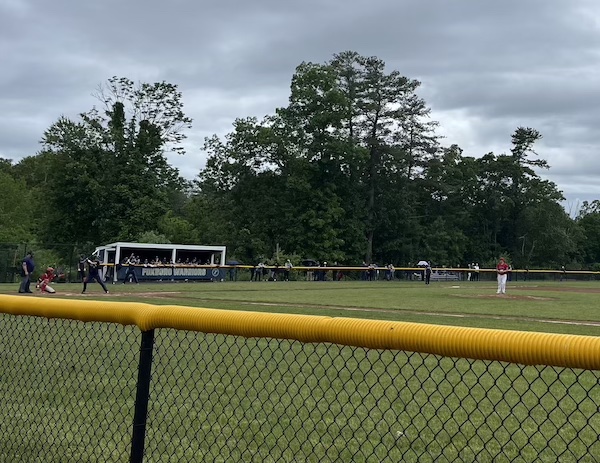 The seniors have been together longer than their high school careers. They got even closer because of the small size of the squad.
"It made me mentally tough because you have to face a lot of adversity. With low numbers, people leaving, it's tough to shape a team when you don't have many kids trying out. So you got to give it your all every game and do your best, which I think my class did," said Williams.
Manoukian said his seniors showed maturity beyond their years.
"You don't see this level of talent and leadership often. This felt maturity wise, resilience wise, like a college team, and I just could not be more proud of them," said Manoukian.
He looks forward to witnessing the seniors' future, but will never forget when he first met them young ballplayers.
"All of these seniors have great things they're doing after high school … I remember them as those little kids hugging their parents' legs," said Manoukian.
The seniors, who graduated on June 2, hope the underclassmen can carry on the Raiders' success. 
"We had a great class. Everyone worked hard. I'm happy that I was able to play alongside them. And I wish the young underclassmen the best of luck, I'm looking forward to watching them next year," said Williams, who will be playing baseball next year at Rhode Island College.