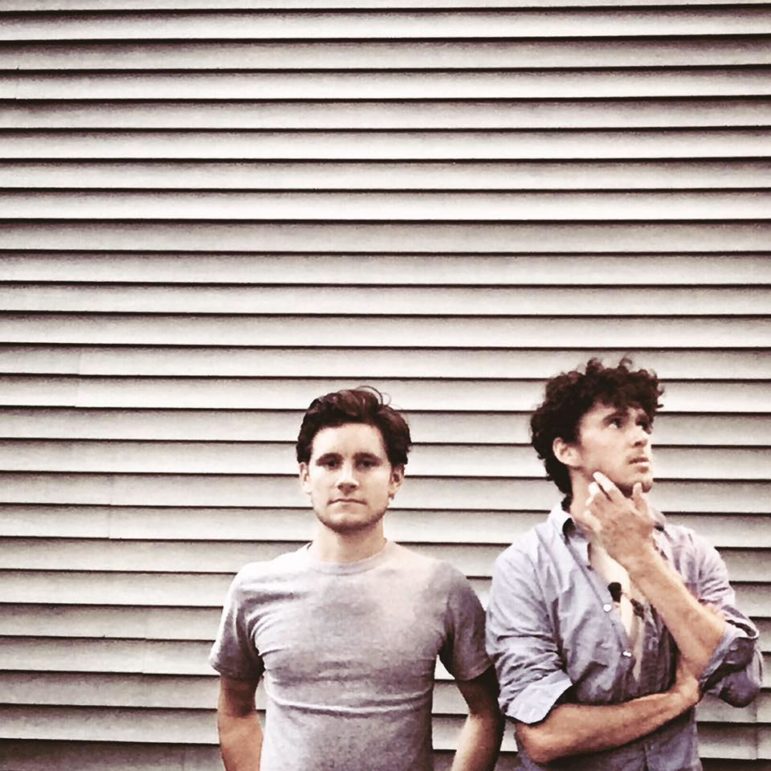 A concert by folk duo Jamie Kallestad and Ben Cosgrove, known as 90-Mile Portage, will kick off Watertown's Summer Concert Series.
The free concerts are held at Saltonstall Park (next to City Hall) on Wednesdays from 6:30 to 8 p.m. Attendees can bring their own chairs and blankets to watch the concert from the grass in front of the stage. The concerts feature a variety of musical styles, and there will be a double-header on July 5, and a kids' concert on Aug. 23.
Porter and Kallestad joined together after being "set up" by a friend when Kallestad was looking for a bass player for his bluegrass band, Saint Anyway. During the last dozen years 90-Mile Portage has toured around New England, and recorded a five-song EP.
Find out more about 90-Mile Portage here:
2023 Watertown Summer Concert Series Schedule
The Summer Concert Series offers free performances at Saltonstall Park, 149 Main St., Watertown. The concerts take place immediately following the Watertown Farmer's Market, on Wednesdays from 6:30-8 p.m. Audience members are encouraged to bring chairs and blankets. Please join us at the following concerts:
June 21, 2023: 90-Mile Portage – Original folk songs by Jamie Kallestad and Ben Cosgrove.
June 28, 2023: Southern Rail – Watertown originals, with members in the RI Bluegrass Alliance Hall of Fame.
July 5, 2023: Two Shows! – 4:30-6 p.m. Six Is Nine, Watertown's "Joe Pete" Wetherbee presents his rock 'n' roll trio. 6:30-8 p.m. Lightning Rising, Watertown-based rock 'n' roll featuring covers from the '60s, '70s, and '80s.
July 12, 2023: Beantown Buckaroos – Classic Western Swing and Country with a dash of Tex-Mex and Cajun.
July 19, 2023: The Sandy Ridge Boys – Traditional bluegrass with a twist featuring Sofia Chiarandini.
July 26, 2023: The Rico Barr Band featuring the JJR Horns – Nominated as Swing Band of The Year by the National Swing Awards, with a wide-ranging repertoire.
August 2, 2023: Classic Groove – Motown, R&B soul with rock and jazz influences.
August 9, 2023: Ezekiel's Wheels Klezmer Band – An internationally celebrated klezmer band. "They make you happy to watch them." – Ken Gould
August 16, 2023: Ruth and Ben String Band – Appalachian-style by Ruth Rappaport and Ben Wetherbee.
August 23, 2023: Kids' Concert! – Perfect Crime Band, Killer Classic Rock with rich, layered vocals and guitar chops to engage kids of all ages. The Puppeteers' Cooperative, Play and dance with large artist-made puppets!
August 30, 2023: The Love Dogs – Howl away at the series finale with New Orleans rock 'n' roll style and a brass band parade!
Download the Summer Concert Series 2023 poster (PDF) or view it on the Summer Park Concert Series webpage.