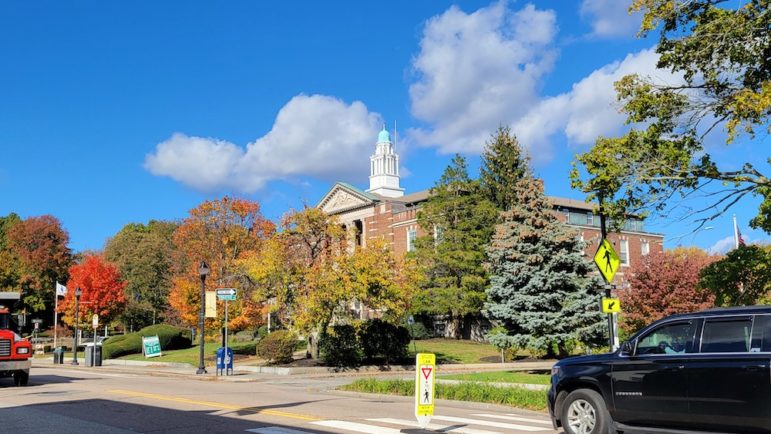 Watertown is on the verge of a milestone as it moves closer to establishing its first-ever Human Rights Commission. After a vote in the Subcommittee on Rules & Ordinances on June 5th, a final draft of the Human Rights Commission ordinance passed out of the committee and will move to a final vote in the Council. No one, it seems, expects it to meet much blow-back.
"This is incredibly exciting and overdue," said Bevin Croft, who was a member of the informal residents' committee and a former member of Cambridge's Human Rights Commission. "It's exciting to see something that was so controversial before get another push and be met with almost no resistance. There was widespread agreement that having a Human Rights Commission and naming human rights as something that's important to our community was a good thing."
After a previous unsuccessful attempt in the early 2000s was met with significant resistance (one resident speaking to The Watertown Tab at the time, said that it would be "an opportunity for anyone with an ax to grind to bring their target into a public forum and … ruin their reputation"), a small cadre of residents re-grouped in 2021 to discuss reviving the effort during the city's charter review process. With some help and advice from the Massachusetts Human Rights Coalition, in the summer of 2022 they wrote up suggestions and handed them over to City Councilor John Gannon, a member of the Charter Review Committee.
"I think this time there's more willingness, and more people are paying more attention to issues like these," said Mark Sideris, Town Council President. "They want to be able to have a forum, a place to talk about [these issues]."
"We were pleased there was no resistance or opposition to it like there was 20 years ago," said Louise Enoch, who said she first took an interest in these issues 25 years ago. "That is a sign of how the town has been changing. It has to change because the world around us is changing."
What will the Commission do?
Watertown establishing this Commission would follow the example of Cambridge, which established their commission in 1984, and Belmont, which recently worked closely with Watertown For Black Lives to put on a weekend of Juneteenth celebrations around both communities.
"It's what a lot of cities and towns are doing at this point," Sideris said. "During the charter review process the commission decided it was time [for Watertown to follow suit], which actually carried the weight of being a charter issue that had to be addressed, and we're addressing it."
Human Rights Commissions can have a range of duties: some are even endowed with authority to take legal action on behalf of residents. Belmont's and Cambridge's allow people to file discrimination complaints. Cambridge also provides guidance on affordable housing. Boston's takes anonymous incident reporting.
But what does this mean for Watertown's?
"It's not entirely nailed down what people do on these commissions," Enoch said. "It takes a different flavor for each town."
Theoretically, a Human Rights Commission can serve as an educational resource for a town; something that businesses or schools could call upon for special presentations about discrimination, Enoch said. It would also assist with networking among organizations and people who tackle human rights issues.
"One of the most challenging things to tackle is the issue of actual complaints of unfair practices," Enoch said. "That's the place where these commissions differ and where the question of legal authority comes in. There are some HRCs that have the expertise and authority to adjudicate some cases. The recommendation of our resident group was that we not go down that path. That's much more complicated."
"It will evolve," said Croft, of the role of the HRC. "The city really has to get the members right. They need to recruit a solid, diverse group of folks who are passionate about human rights and have different experiences to just be visible and present in the community as a city body that is a resource."
The Next Steps
"I think we're going in a good direction, but that doesn't mean that we're there yet," said Xin Peng. Peng was a member of the resident's committee that helped put together the ordinance about the HRC, and is also the newly-appointed Chair of the Board for World of Watertown, a non-profit dedicated to promoting diversity and unity in the town. "I'm happy it's finally here, because now people will have a government body to go seek help with if they're going through discrimination. But secondly, I feel like it might take a while for it to be efficient and to actually serve the community effectively."
Peng was one of the people who worked on the project of realizing the HRC for the last two years, and saw firsthand how difficult the process was. "We were all volunteers," he said, "I feel like it will take a while to become efficient and for the town to figure out how to effectively run it."
Overall, activists were pleased with the message that forming an HRC sends about Watertown. "It says, this is important to our town that everyone be treated equally and fairly," said Enoch. "And I really felt that this town needed this."